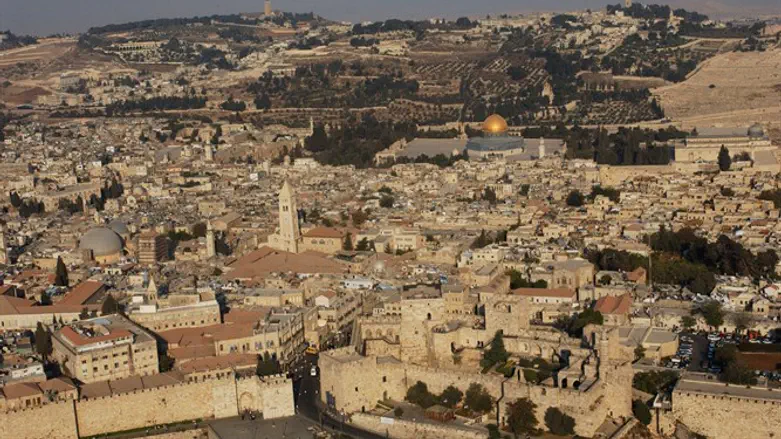 Jerusalem
Nati Shohat/Flash 90
Army Radio on Sunday reported that the Israeli government has frozen over 6,000 housing units in Jerusalem.
According to Army Radio, their staff saw detailed documents showing that over the past few years, the government blocked many projects for political reasons.
Included in the blocked plans are 2,200 apartments in the Gilo neighborhood, another few thousand planned for Har Homa, and a few hundred apartments in the northern neighborhood of Pisgat Ze'ev, Army Radio reported.
Despite rumors claiming Netanyahu is keeping to an Obama-era style building freeze, Netanyahu has consistently claimed there is no construction freeze in Jerusalem, Judea, and Samaria.
However, after eight and a half years of practically no construction, only 1,357 housing units have been approved in Judea and Samaria - a fraction of the region's annual growth. And Agriculture Minister Uri Ariel (Jewish Home) - who served as Housing Minister in the previous government - agreed that there is a de facto freeze in Jerusalem, Judea, and Samaria.
However, the construction freeze only applies to Jews: Despite rampant illegal Arab construction in Israeli-governed Area C and in the Negev, with less than 2000 units approved for Jews in Area C, and unimpeded construction in Areas A and B which are under PA purview, the Israeli government approved 14,000 new housing units for Arabs in Area C, bringing the Arab towns dangerously close to the Jewish towns.