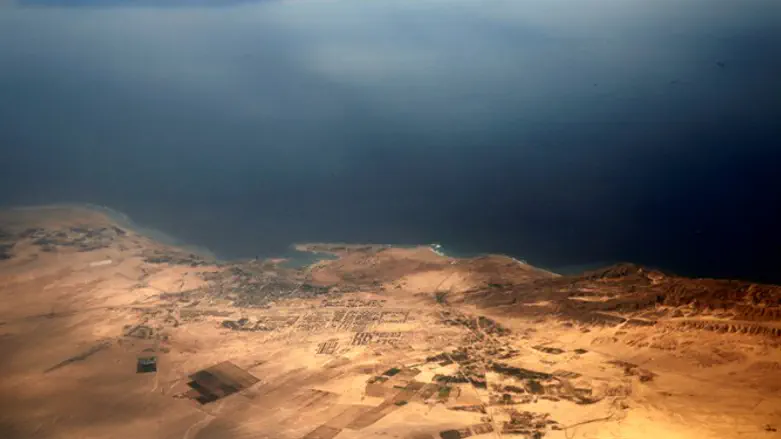 Aerial view of the two islands of Tiran and Sanafir
Reuters
Egypt's parliament on Wednesday approved a maritime accord with Saudi Arabia that transfers the two strategic Red Sea islands of Sanafir and Tiran to the kingdom. The approval came a day after an Egyptian parliamentary committee approved the same agreement by a majority of 35 to eight.
Wednesday's vote came after days of heated debate in parliament with opponents even interrupting one committee session with chanting, reported AFP.
The accord was first announced in April of 2016, triggering protests by the Egyptian public who believe the islands are Egyptian.
One court rejected the agreement in January, but Egypt's Court of Urgent Matters voided that ruling in April.
Egyptian President Abdel Fattah Al-Sisi has defended the agreement, saying Egypt did not give up territory but rather "restored" the rights of Saudi Arabia to the islands.
On Tuesday evening, dozens of journalists protested against the agreement in central Cairo, before being dispersed by police, journalists' union official Gamal Abdel Rehim told AFP.
Several were briefly arrested before being released but "three reporters are still detained, and contacts are being made with the interior ministry to get them released".
The two islands provide Israel's only access to the port of Aqaba, though reports have suggested that Egypt informed Israel in advance of its intention to transfer the sovereignty over the two islands.