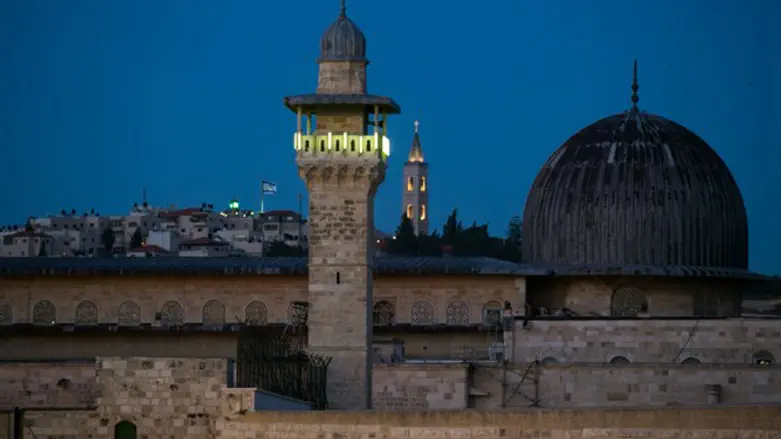 al-Aqsa mosque
Photo: Nati Shohat/Flash 90
At the beginning of the current Muslim fast month of Ramadan, the official PA daily reprinted an article by Rafiah District Mufti and member of the PA's Supreme Fatwa Council Sheikh Hassan Ahmed Jaber, in which he warns readers that breaking the Ramadan fast "is one of the greatest sins." It is so great that the fast breaker's "blood is permitted," and it constitutes "renouncing Islam," he said, quoting Islam's Prophet Muhammad:
"Breaking the Ramadan fast in public is one of the greatest sins, and only someone that has a heart of stone is capable of doing this, as Prophet [Muhammad] said: 'Whoever stops fasting on Ramadan has renounced Islam.' ... The Prophet [Muhammad] said: 'The pillars and foundations of Islam are three, and anyone that has neglected one of them - [the shedding of] his blood is permitted: The testimony that there is no God but Allah, fasting, and prayer.'

[Official PA daily Al-Hayat Al-Jadida, May 30, 2017]
He called to deal strictly with anyone who breaks the fast in public:
"I request that all the PA [Security] Forces strike with an iron fist anyone that breaks the fast in public during the month of Ramadan by imposing the heaviest punishments against them, so that our society will be pure, close to Allah and obedient to Him, and will fully keep the obligation to fast."
Palestinian Media Watch reported at the beginning of the Ramadan that the PA has called for arresting anyone who eats in public during the Ramadan fast.