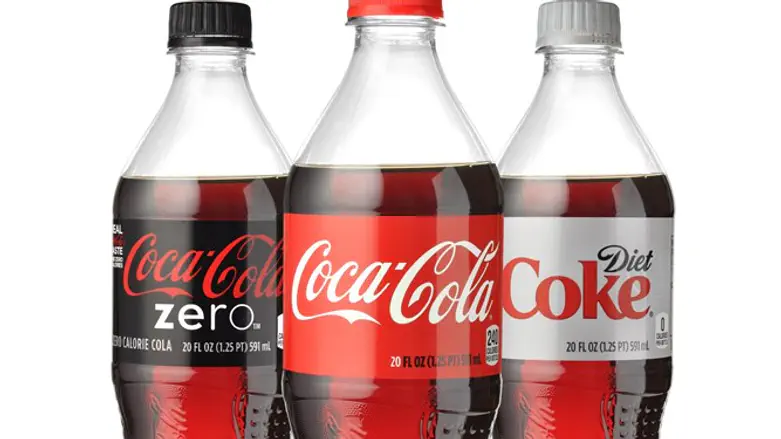 Coca-cola bottles
iStock
Coca-Cola is launching a new sugar-free soft drink in response to the demand for healthier soft drink options and a dive in sales.
The new "no sugar" cola will replace the company's Coke Zero, and is rumored to taste "the same" as regular Coke, but with less calories.
Between June and August, Coca-Cola is expected to hand out over two million free samples. The final launch is expected to be the largest since Coke Zero was launched in 2006.
No Sugar was created after five years of research and 18 different consumer flavor trials.
According to Coca-Cola Australia President Roberto Mercadé, "It's the closest we have ever come to the classic taste of Coca-Cola."
"We wanted the experience of drinking Coca-Cola No Sugar to be as close as possible to 'The Real Thing.' That's no small task when you consider the original has been cherished by consumers for more than a century.
"We continued that journey toward finding a recipe which tastes closer to Coke when we launched Coke Zero in 2006.
"People are looking for a better balance in their diet and lifestyle, which is why we are changing the way we do things here at Coca-Cola.
"Coca-Cola No Sugar will be a great new choice for those who love the taste of Coke but are watching their sugar intake."
Coca-Cola's parent company, Coca-Cola Amatil, saw sales plummet 27.4% in four years, from $627 million in 2012 to $455.2 million in 2016. And the company's profits dropped 55% globally at the end of 2016, from $1.24 billion during the last quarter of 2015 to $550 million during the corresponding period in 2016.
Coca-Cola was created by Dr. John Pemberton in Atlanta Georgia more than 131 years ago. In 1982, the company developed its famous "Diet Coke" and in 2006, it developed Coke Zero. The new "Coke with Stevia" was launched earlier in 2017.
The new Coca-Cola No Sugar will use aspartame instead of sugar as a sweetener.