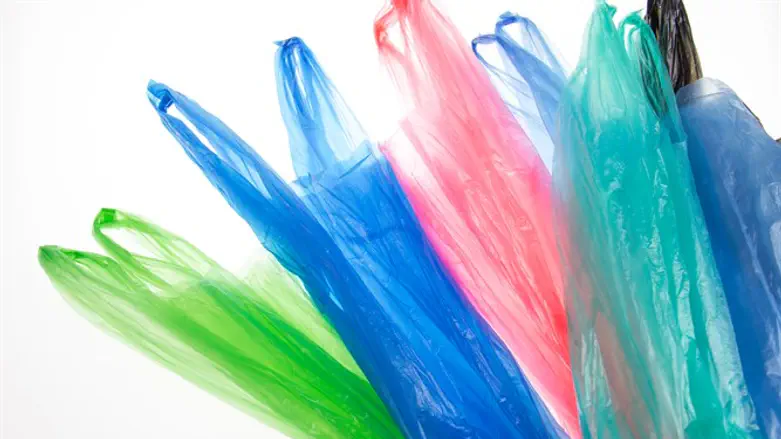 plastic bags
iStock
Forty thousand free plastic shopping bags will be provided to "Victory" supermarket customers in the western Samaria towns of Elkana and Oranit.
The free bags are part of a settlement reached during a class action lawsuit brought by former Samaria Regional Council Head Gershon Mesika against the Victory, Shufersal, and Rami Levi supermarket chains.
According to Mesika, these supermarket chains charge customers 10 agorot per plastic bag, because of the "plastic bag law," despite the fact that the law has not yet been applied to Judea and Samaria.
In the settlement, Victory agreed to provide customers with 40,000 free plastic bags, as well as to provide 3,000 NIS worth of compensation to Mesika and 8,000 NIS of compensation to Mesika's lawyer.
The lawsuits against Shufersal and Rami Levi have not yet reached a conclusion, because of the "decisions of benefit vs loss in refuting the prosecution's claims."
The supermarket chains also said signs outside the stores in Judea and Samaria make it clear that the price of plastic bags is because of the chain's policy and not because of the law.
However, they agreed to provide 500 NIS of store credit to anyone Mesika chose, in exchange for a repeal of the suit.
Herzliya Magistrates Court Judge Yaakov Shaked approved the requests and said both agreements are reasonable.
To read the full ruling in Hebrew, click here.