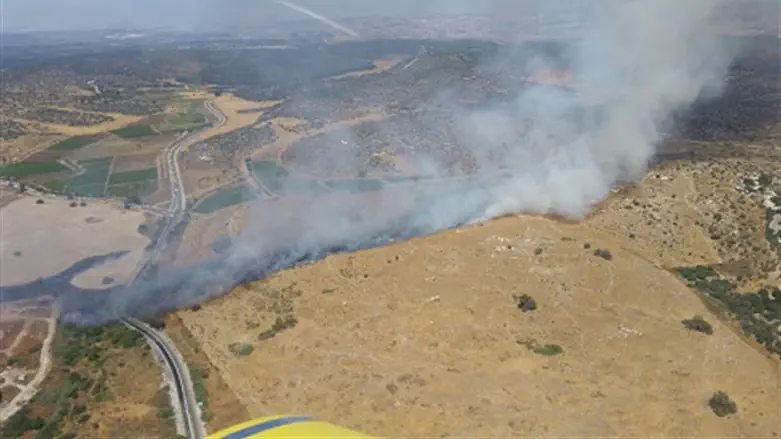 Aerial view of wildfire
police spokesperson
A joint training exercise between the Israeli Police and Croatian fire squadron became a real-world operation as a wildfire broke out near the training site Monday morning.
The joint training exercises began yesterday. The Croatian fire squadron used two CL-415S firefighting aircraft.
The training was cut short when a real fire broke out near the town of Bet Guvrin in central Israel. The Croatian team took their aircraft and helped the Israeli authorities fight the blaze.
A Police foreign press spokesman said: "Both police planes and the Croatian planes made a rapid response and helped gain control of the blaze and prevent the fire from expanding."
No injuries were reported. However, damage was caused to open areas.
The planes of the two nations touched down after the operations and continued the training together.