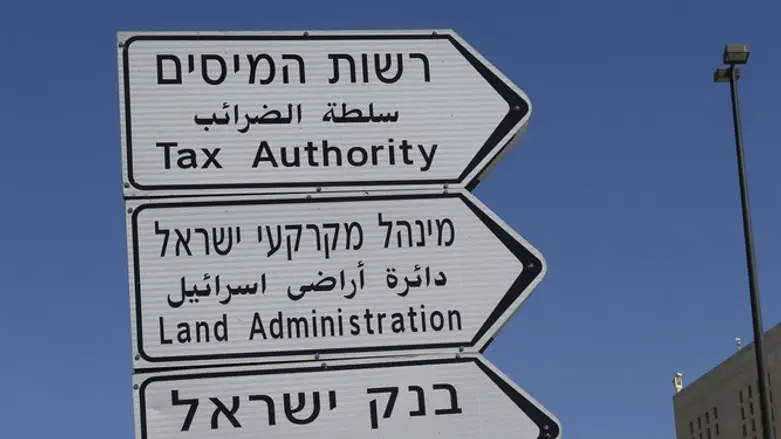 Sign pointing to Tax Authority
Flash 90
A judge in Jerusalem's Magistrates Court sentences a taxi driver to 18 months in prison for not reporting taxes from 2002 to 2009.
During this period, the suspect, Ofer Arad, worked as a taxi driver and rented taxis out to other drivers.
Arad was convicted of fraud and of not reporting taxes.
The amount of unreported income reached into the hundreds of thousands of shekels per annum, totaling some 3 million shekels ($846,000).
"I have investigated the severity of the crime, and noticed that the suspect has a criminal record unrelated to tax crimes. Taking this into account, I believe there is no option but to place the suspect in prison," the sentence reads.
In addition to the 18 months in prison, Arad will have seven months of conditional imprisonment. However, given his financial situation, he was not required to pay a fine.