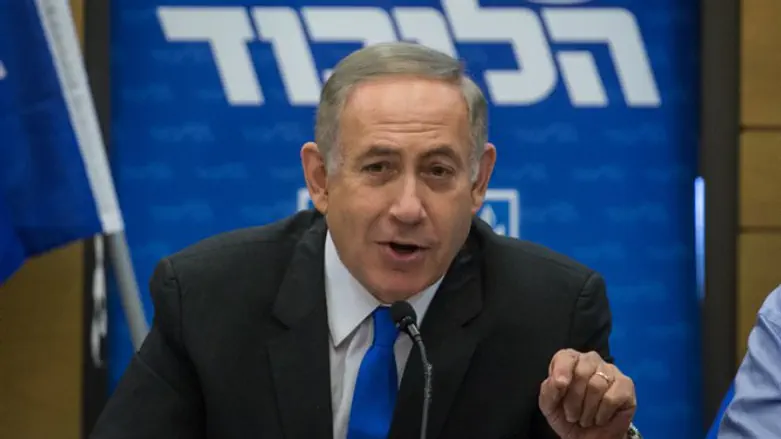 Binyamin Netanyahu
Hadas Parush/Flash90
In Israeli Prime Minister Binyamin Netanyahu's office, officials have rejected Samaria Regional Council Head Yossi Dagan's criticism claiming that the Israeli government approved only a small portion of the building plans for Judea and Samaria.
"There is no building freeze," sources close to Netanyahu said. "On the contrary, we approved thousands of housing units in all of Judea and Samaria during the past two months. We even approved the construction of a new town, for the first time in decades."
"Repeating a lie does not make it true. The Cabinet's policy is very clear: We will continue building, and even though the claim was that we discuss new requests once a year, we in fact discuss them once every three months.
"There is no one who worries more about the settlements than Netanyahu, and he works to build while ensuring the safety of Israel's national and international interests.
"As we reported on Friday, the Civil Administration's Higher Planning Committee will meet on Tuesday and Wednesday for two discussions during which they will approve building requests which were frozen until now."
On Friday, Samaria Regional Council Head Yossi Dagan wrote, "1,357 housing units have been approved in all of Judea and Samaria, meaning that 1,357 housing units are intended to meet the needs of half a million residents whose construction plans have been delayed for eight years. Enough with the pretending. No more hiding. That's a construction freeze!"