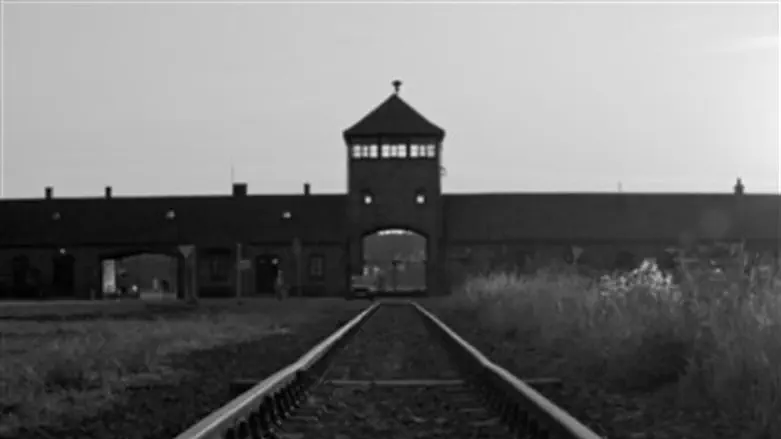 Auschwitz entrance
Thinkstock
JTA - A former Nazi SS guard who was sentenced to five years in prison by a German court for his role as an accessory in the murder of at least 170,000 people in the Auschwitz-Birkenau extermination camp in Poland has died.
Reinhold Hanning's lawyer told Reuters he found out about his client's death on Tuesday, and did not go public with it until Thursday, and did not say what was the cause of death beyond noting that his client was elderly. Hanning, 95, was appealing his conviction and remained free at the time of his death.
He was convicted in June 2016 by the district court in Detmold, in the state of North Rhine-Westphalia.
Hanning, who had jointed the Hitler Youth in 1934, joined the Waffen SS in 1942 and was posted that year to Auschwitz where he served until at least June 1944.
He has denied participating in mass killings, but prosecutors argued that, as a guard, Hanning helped facilitate the murders.
He said during his trial that he was "ashamed that I knowingly let injustice happen and did nothing to oppose it."
"I want to tell you that I deeply regret having been part of a criminal organization that is responsible for the death of many innocent people, for the destruction of countless families, for misery, torment and suffering on the side of the victims and their relatives. I have remained silent for a long time. I have remained silent all of my life," Hanning said in court, reading from a written statement.
His was likely one of the last trials of Nazis in Germany.