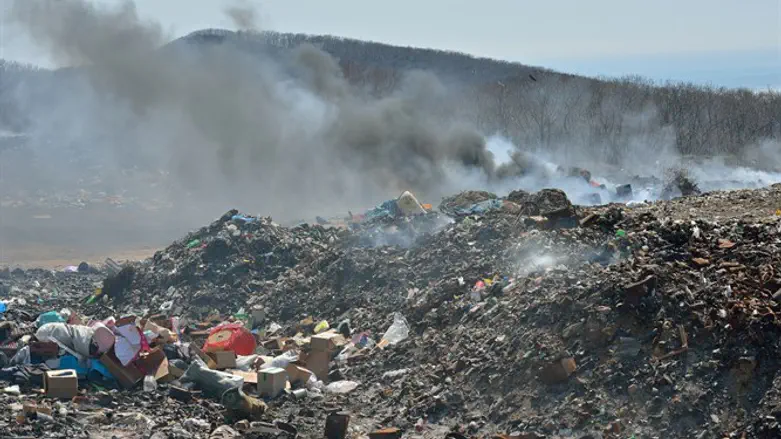 Environmental hazards
iStock
Members of the Kfar Etzion School recently established, together with the Civil Administration, a call center called the "Green Line" for reports and complaints regarding environmental hazards.The center is operated by the Kfar Etzion Field School.
The Hotline was established following publication of the State Comptroller's report on the pollution of water reservoirs in Judea and Samaria and the fact that to date it has not been possible to report or complain about environmental hazards there.
Residents of Judea and Samaria who encounter environmental hazards, unauthorized sewage disposal, dumping of construction waste, or arson can contact the call center at 0585-888-825 by telephone or by WhatsApp message.
After receiving a complaint, Hotline staff members of Kfar Etzion Field School transfer the details of the complaint to the Civil Administration inspectors responsible for enforcement in Judea and Samaria.
In ads published in Judea and Samaria communities, the Hotline asked Jewish and Arab residents to unite against environmental pollution: "Air pollution affects both sides of the Green Line, Jews and Arabs alike, and we must not let this happen," they explained.
"Only drafting the public for protecting the environment in Judea and Samaria will bring about an improvement in the current dismal situation," adds Amichai Noam, one of the Hotline activists.
In the two weeks since the Hotline began operating, dozens of complaints and tips have been received, some of which have been documented and forwarded to the Civil Administration.In one case, serious pollution was prevented in the Judean Desert, when civil administration inspectors were called to stop a truck driver from pouring sewage into a stream.In another case, they were called to handle trucks dumping construction waste. Inspectors stopped the truck drivers for inspection and the details of the misdemeanor were documented to be examined and followed up.
According to Marco Ben Shabat, director of the Civil Administration's supervision unit, "the monitoring unit has carried out more than 300 environmental actions in 2016. The reports that will be submitted will enable an immediate response to environmental hazards, in addition to the hundreds of enforcement actions carried out by the unit in a variety of areas such as water theft, piracy, illegal construction ... and any cooperation on the subject is welcome because every pair of eyes on the ground is significant and serves as a force multiplier in the campaign for the quality of the environment in Judea and Samaria, and protecting the health of the residents."