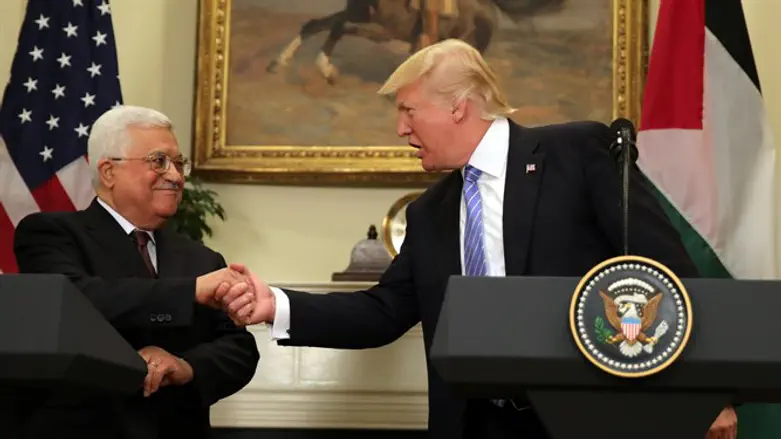 Abbas and Trump
Reuters
The PLO Action Committee met in Ramallah yesterday (Wednesday). The committee, headed by PA chairman Mahmoud Abbas, discussed the results of Abbas's recent contacts on the international arena, including his discussions and meetings with US president Donald Trump.
In their public announcement, the Action Committee stated that the PLO is adhering to the international law on establishing an independent Palestinian state whose capital is Jerusalem according to the 1967 borders and reaching a final status agreement including Jerusalem, "settlements", refugees, and prisoners.
The PLO stated its opposition to temporary solutions including the establishment of a Palestinian state with temporary borders or an autonomy.
On internal Palestinian issues, the committee called to remove issues dividing Palestinians such as the decision by Hamas to establish a government for the Gaza strip, and to allow the PA to implement its authority there in accordance with the PA charter.