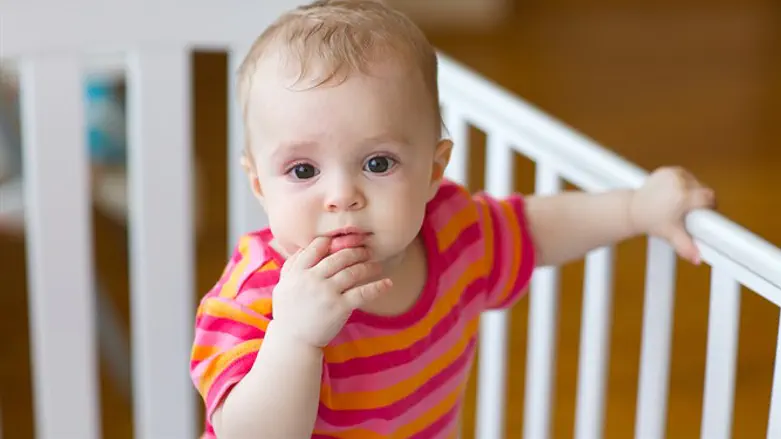 Baby in daycare
iStock
A kindergarten teacher and her assistants from a Bat Yam kindergarten are suspected of not reporting to parents that their ten-month-old child had fullen and received a blow on his head.
The incident occurred on the 18th of May when the baby fell of a chest of drawers. The assistant who was attending to the baby as well as the other staff who heard the cries of the assistant came to help her but did not report the incident to the parents.
Even a few days later when the parents suspected that the child had received a blow, the teacher denied this. Only later on the teacher admitted that the infant had fallen on his head. The infant was rushed to hospital and hospitalized for a number of days, during which doctors identified a blow to his head. During this period the mother complained to police who opened an investigation.
At the end of the investigation the kindergarten teacher was released to house arrest and distanced from the kindergarten for 15 days. The assistants were also distanced for 15 days.
The kindergarten teacher has been prohibited from serving in her role for 45 days. Police will ask for a similar directive to be issued against the assistants.