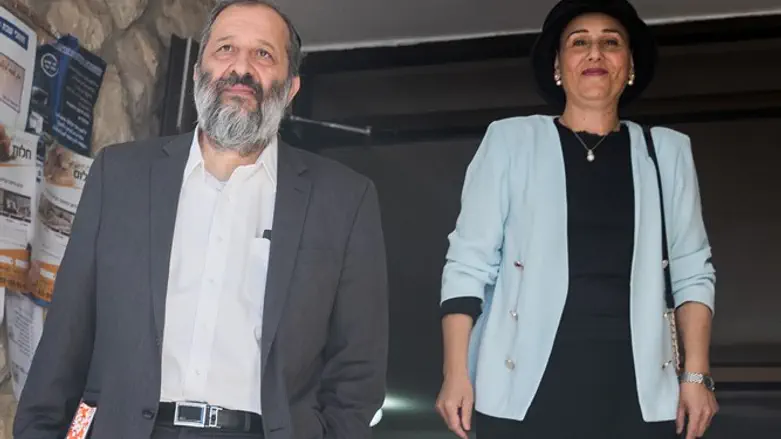 Aryeh Deri and his wife, Yafa
FLASH90
Interior Minister Aryeh Deri (Shas) and his wife Yafa arrived at the offices of the Lahav 433 police special investigation unit Monday morning for questioning in connection with allegations of corruption.
Deri, who was convicted in 1999 of bribery and fraud for crimes committed while serving as Interior Minister more than two decades ago, served 22 months in prison and was released in 2002. He returned to the Knesset in 2013 and led the Shas party in the 2015 elections.
Authorities questioned Deri and his wife separately Monday morning, after Attorney General Avichai Mandelblit green-lighted the interrogations.
Earlier Monday morning, police detained 14 people for questioning in connection with the corruption investigation linked to the Deris.
Among the 14 detained is the Director-General of a ministry in the government.
Reports indicate the Director-General in question was questioned regarding suspicions he may have facilitated transfers of funds from his ministry to an organization headed by Yafa Deri.