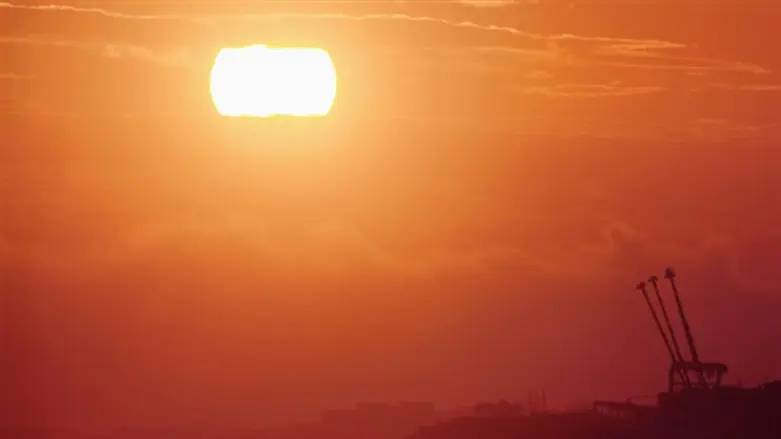 Sun heat wave
Thinkstock
After an extremely hot weekend, Sunday's weather is expected to be partly cloudy to clear. Temperatures will drop slightly but remain higher than seasonal average.
Israel's mountainous and coastal regions will experience a light to moderate heat wave, while the northern Negev and inland regions will experience a moderate heat wave. Israel's southern Arava region will experience a severe heat wave.
In Kiryat Shmona, temperatures are expected to be 19-32 degrees Celsius, while in Tzfat's temperatures are expected to be 17-25 degrees Celsius. Temperatures are expected to be 17-27 degrees in Haifa; 18-27 degrees in Tel Aviv and Jerusalem; and 18-33 degrees in Be'er Sheva.
Monday will see a slight rise in temperatures to slightly more than seasonal average, as well as a heat wave in most of Israel. Monday afternoon will bring strong northern winds to Israels coastline, at a speed of 45 km/h.
Tuesday will see a slight drop in temperatures along the coast, in Israel's inland regions, and in the northern Negev. Other areas will be warmer than usual.
For the holiday of Shavuot on Tuesday night, weather is expected to be pleasant.
On Wednesday, there will be no significant change in temperatures.