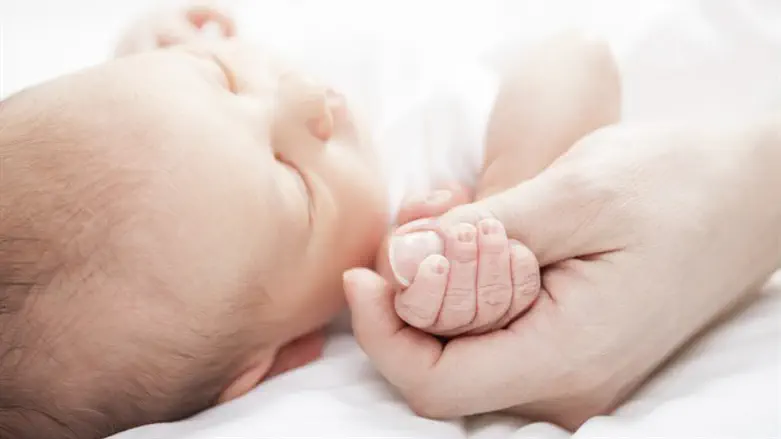 baby
Photo: IStock
Michal Aharonov Ben-Re'i, 38, a child psychologist from Even Yehuda in central Israel, passed away only two days after her baby was born by a c-section operation.
In the 32nd week of her pregnancy, she began to feel difficulty breathing. She was rushed to Meir Hospital in Kfar Saba, where doctors discovered a cancerous growth that had spread to her lungs.
90% of those diagnosed with lung cancer smoke. Michal was among the 90%.
The doctors were intent on seeing that she give birth as soon as possible, out of fear for her life and that of her baby. Two days after the birth, her condition deteriorated and she died.
Actor Eli Finish, who knew her, eulogized her in a social media post. "Michal Aharonov Ben-Re'i, may her memory be a blessing. I merited to know this good woman who left us suddenly yesterday. Michal spent her whole life giving to the weak, and also established the women's circle in Netanya. There are those whose name must remain alive after they depart."
Michal leaves behind her husband, Yoni, and three children - Maya, 8, Omri, 5, and Romi, who was born this week.
Her funeral will take place today at 2:30 pm at the Even Yehuda cemetery.