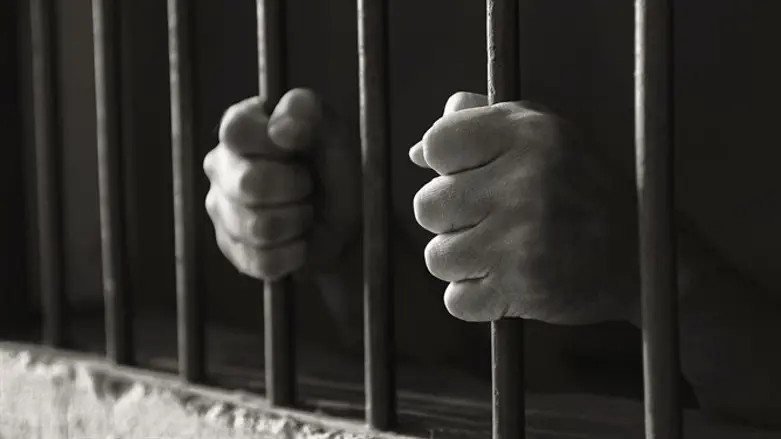 Prisoner captive jail bars
Thinkstock
An officer stationed at the military "Prison 4" was sentenced to only 10 days of conditional detention, after he used severe violence against a haredi youth imprisoned there.
The complaint to military police against the officer was submitted by the Public Committee against Torture. According to the complaint, the officer slammed the haredi youth's head against the wall for no reason.
It was also asserted in the complaint that additional officers and soldiers at the facility belittled the religious convictions of the victim, such as by preventing him access to holy books and tefillin.
Attorney Noa Levi, representing the victim through the Committee, expressed amazement at the light sentence given to the officer.
"I praise military police, which investigated the claims of my client and decided to convict the officer. Even so, the light punishment given to him, a commander known for abusing prisoners in solitary confinement, especially haredi ones, points to a failure in the system and a lack of desire to employ the fullest potential of the law," she said.