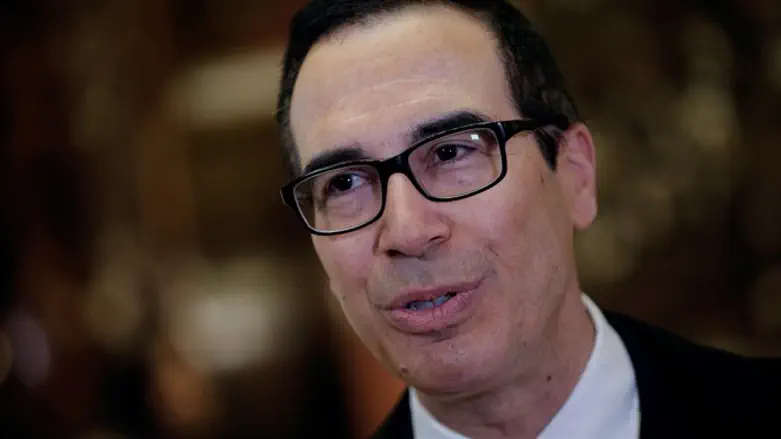 Steven Mnuchin
Reuters
The U.S. Treasury is reviewing licenses for Boeing Co and Airbus to sell aircraft to Iran and will increase sanctions pressure on Iran, Syria and North Korea, department head Steven Mnuchin said on Wednesday, according to Reuters.
"We will use everything within our power to put additional sanctions on Iran, Syria and North Korea to protect American lives," Mnuchin told the House Ways and Means Committee, adding, "I can assure you that's a big focus of mine and I discuss it with the president."
Mnuchin did not elaborate on the review of the licenses, which were issued under a 2015 agreement between Tehran and world powers to lift sanctions in return for curbs on Iran's nuclear activities.
During the election campaign, President Donald Trump was highly critical of the Iran nuclear deal which was signed under the Obama administration, saying it was "disastrous" and pledging to annul it.
After he was sworn in as President, Trump described the nuclear deal as "the worst deal I've ever seen negotiated" and accused the Islamic Republic of "disrespecting" the United States because of the deal.
Mnuchin's statements on Wednesday followed Trump's Middle East trip, in which he called on Iran to stop funding "terrorists and militias."
Mnuchin told the Ways and Means hearing that sanctions "really work" and were responsible for bringing Iran to the negotiating table ahead of the nuclear deal.
The Trump administration recently imposed new sanctions on 25 individuals and companies connected to Iran's ballistic missile program and those providing support to the Revolutionary Guard Corps' Qods Force.
The sanctions came in response to a ballistic missile test conducted by Iran, in violation of UN Resolution 2231, which bars Iran from conducting ballistic missile tests for eight years and which went into effect after the nuclear deal between Iran and the six world powers was signed.
Iran has responded angrily to the sanctions, with the country's Supreme Leader, Ayatollah Ali Khamenei, dismissing calls from the Trump administration to cease the country's ballistic missile tests.
Iranian President Hassan Rouahni, who was just reelected for a second term in office, stressed this week that the Islamic Republic would continue its missile tests and does not require permission from anybody to do so.