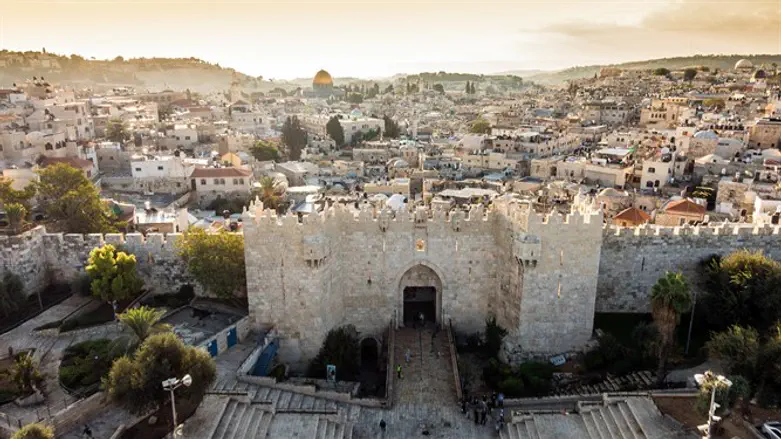 Old City in Jerusalem
iStock
The majority of Jewish leaders in the Diaspora support the transfer of the US embassy in Israel from Tel Aviv to Jerusalem, the Jewish People Policy Institute (JPPI) said in a report Thursday.
The JPPI published its annual report on the dialogue between Diaspora and Israeli leaders on the eve of the 50th anniversary of the reunification of Jerusalem. The The report documents the dialogue of Israeli leaders with Jewish leaders from the United States, Canada, Brazil, Australia, France, and other countries.
According to the report, the majority of Diaspora leaders feel a strong connection to the Western Wall and would like to see the US relocate its embassy to Israel's capital, but they are also worried about the future of Jerusalem.
The report revealed the following:
Jerusalem is a central point of connection of Diaspora Jewry to Israel.
The Western Wall is a central focus of identification with all the Jews of the world with Jerusalem.
Many of the Jewish leaders who participated in the dialogue feel that Jerusalem is a "home" for them.
The participants in the dialogue believe that the opinion of all Jews in the world should be taken into account in shaping the political and cultural future of Jerusalem.
A majority of Jewish leaders fear that Jerusalem is heading "in the wrong direction."
The main concerns they have regarding the city: the state of Jewish-Arab relations, and the state of Jewish pluralism, stemming, among other things, from the rise of the haredi community in the city.
Among Jerusalem residents, however, the majority believes that the city is heading "in the right direction."