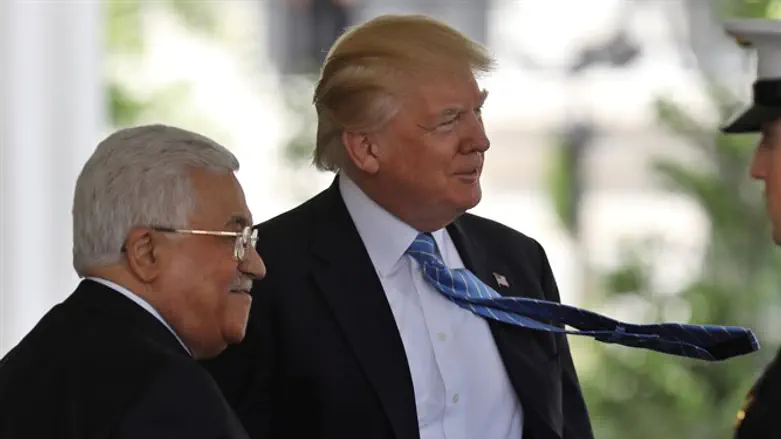 Trump and Abbas
Reuters
An official in the Trump administration told Arutz Sheva today that US President Donald Trump is not interested in visiting Ramallah during his upcoming visit to Israel.
According to the official, a meeting in Ramallah would be making a statement, and the President's advisers have recommended against any statement that could be interpreted in undesirable ways.
Trump's staff responsible for coordinating his trip agreed with the PA that the President would instead meet with PA Chairman Mahmoud Abbas in Bethlehem. Once a predominantly Christian city, Bethlehem has seen a dramatic decline in its Christian population, now down to about 20%, as a result of PA persecution.
The official refused to relate to the claims that Trump's advisers had recommended that he visit the Western Wall without an Israeli official for the same reason.
It is of note that the decision for Trump to visit the Western Wall by himself was made despite the Israeli request that the Prime Minister accompany him on the visit.