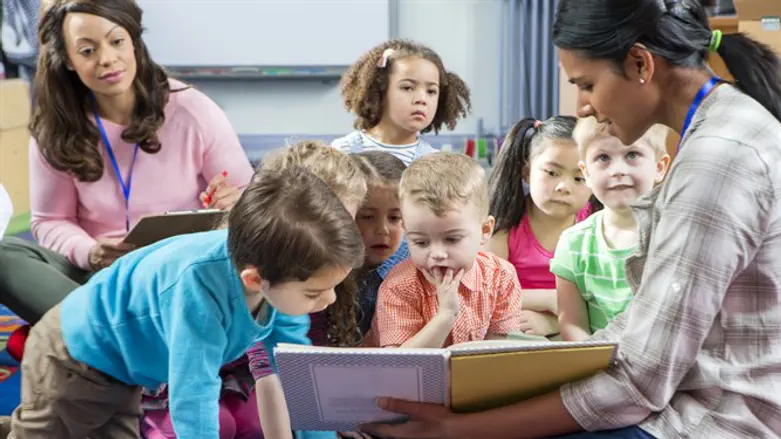 Preschool children
iStock
The Knesset on Wednesday gave preliminary approval to a bill eliminating the "Tender Years Clause."
The bill will still need to pass three readings before it becomes law.
If it passes, more fathers will be able to receive custody of their children.
Currently, mothers automatically receive custody of all children under age six. If even one child is under six years of age, the mother will receive automatic custody of all the siblings in case of divorce.
The past year bore witness to an ongoing battle between MK Yoav Kisch (Likud) and MK Shuli Mualem-Refaeli (Jewish Home), during which Kisch called on the government to completely cancel the Tender Years Clause, but women's rights organizations opposed him.
MK Yifat Shasha-Biton (Kulanu), who heads the Committee for Children's Rights, said, "I am glad we will finally be able to advance this law a step further, despite the self-righteousness of some Knesset members."
"The new law prioritizes the child's welfare, and takes his parents' interests into account as well. With this law, we acknowledge the importance of a father figure to a child's life, even when the parents divorce.
"The new law also has a direct influence on social and gender norms, and will benefit women by freeing them from their historical bondage.
"I accept the compromise which has been reached, because it is a dramatic social change.
"We are giving future generations gender equality in parenting."