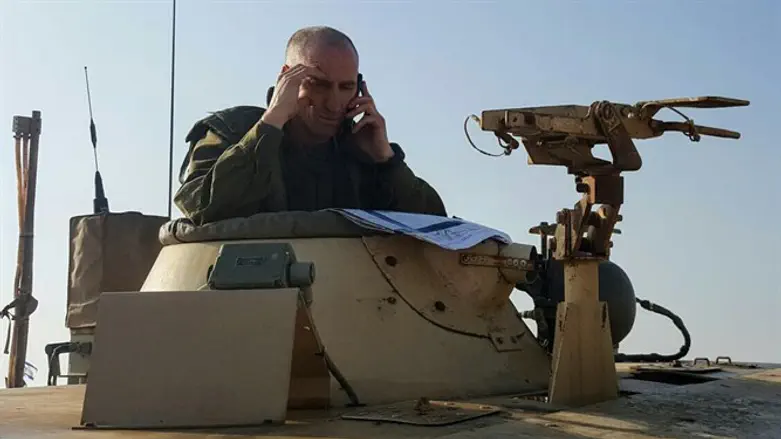 Moshe Katz
IDF Spokesperson
Meet Major Moshe Katz, who serves around 100 days of reserve duty per year in his position as a Deputy Battalion Commander in the armored corps reserve brigade.
"Now is my time to give back to the country that I love so much," said Katz, who drafted into regular army service in 1994 and served in that capacity until 1999. In the Second Lebanon War, he fought as a Deputy Company Commander and, during one of the battles, the unit's Chief Commander Yotam Lotan was killed.
"At that moment, I understood that I need to take the responsibility onto my own shoulders, to lead the entire company in a professional manner, and instill a feeling of security," he said.
After the Second Lebanon War, the association "For Tomorrow," which helps reservists who have gone through combat to process their experiences, was established. "The activity of the association is so important and significant, I had no doubt that I would take part in it," he explained.
In 2009, Katz started to manage the association voluntarily, and last year he decided to leave his place of employment to manage the association full-time.
Within the context of "Reserves Appreciation Week," Katz talked about the significance of reserve duty for him. "There is no greater privilege than to serve, and to contribute outside of the reserves as well. I was given the privilege to contribute to civilian life and not just within the army framework. The association caused me to feel that I am contributing to the army when I am not on reserve duty, as well."