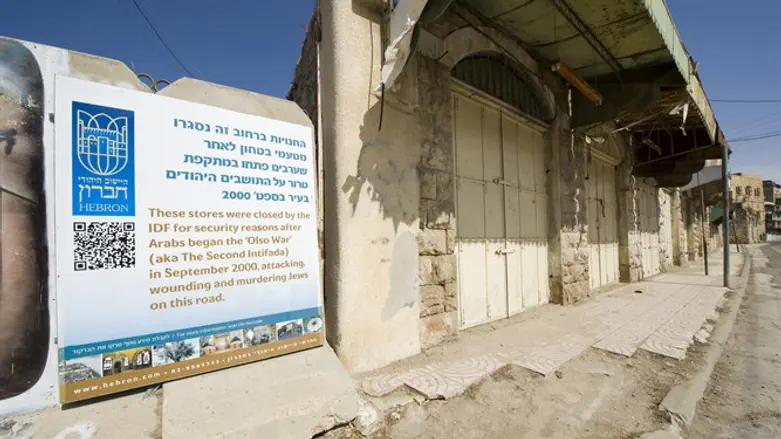 Hevron
iStock
Terrorist Tayssir Abu Sneinah is expected to win Sunday's elections for Hevron mayor.
Abu Sneinah is a member of the terror cell which carried out the May 1980 terror attack on Beit Hadassah, killing six civilians and wounding twenty more.
All the terrorists who participated in the attack were given life sentences, but released during the prisoner swaps of the 1980s.
Hevron Jewish Community Spokesman Noam Arnon said, "Choosing as the mayor of Hevron an evil murderer who continues to take pride in his crimes is the last nail in the coffin of the bloody and disgusting agreement known as the Oslo Accords."
"Anyone who leads Israel to believe fantasies of 'Palestinian peace partners' should apologize for the abyss into which he is leading an entire country - and which has caused the deaths and injuries of thousands of civilians.
"Because a terrorist is to be the mayor of Hevron, the Jewish community in Hevron will require municipal independence, to choose its representatives just as any other municipality does.
"Tayssir Abu Sneinah, the Fatah member, is a terrorist who was convicted of murdering six Jews near Beit Hadassah in Hevron.
"Both he and Fatah are proud of this murder.
"Abu Sneinah will be elected as mayor on the anniversary of the terror attack. He is part of the Palestinian Authority, which by some irrational agreement continues to be our diplomatic partner."