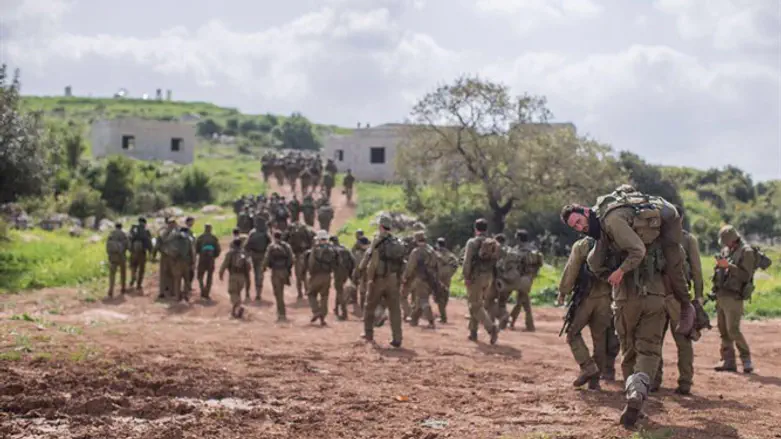 Reservists in training
IDF Spokesperson
The city with the greatest number of soldiers serving in the reserves is Tel Aviv, according to details published by the IDF for "Reserves Appreciation Day." The average age of soldiers serving in reserves is 32.
In light of the Day, which will take place next week, one senior IDF officer said that most of the IDF's strength is based on the reserves, and not on the regular service soldiers as might be supposed.
He said that 79 percent of combat soldiers are in the reserves, while only 21 percent are in regular service.
The officer explained that most of reservists' time in active duty is spent in training, and most active reservists will now receive a tax credit amounting across the board to 4 million shekels.
The IDF said that, in coming days, the day of appreciation for reservists will take place out of an awareness that reservists are an elite group - and need to be treated as such.