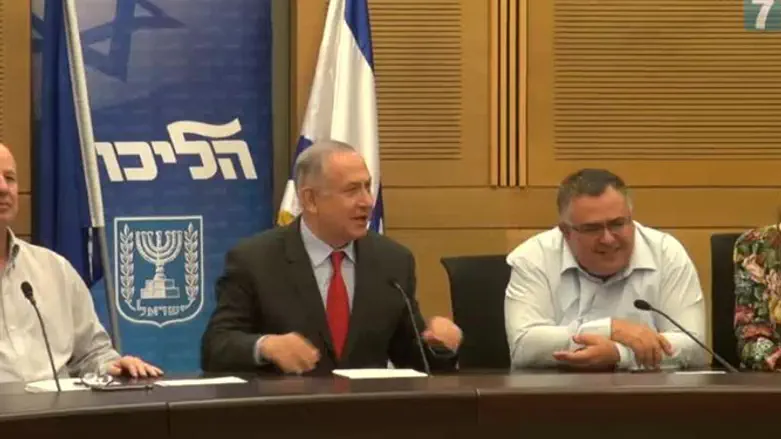 PM at Likud faction meeting
no credit
Prime Minister Binyamin Netanyahu opened the Likud faction meeting on Monday afternoon to congratulate the faction members on the occasion of the opening of the Knesset's summer conference today.
The prime minister made it clear that the Likud will continue to advance the Nationality Law at the Knesset's summer conference. "We continue to lead the country in our own way, in the path of the Likud."
"There is no contradiction between the Nationality Law and equal rights for all Israeli citizens," he said at the opening of the meeting. "I expect all the Zionist parties to support the bill."
The Prime Minister also referred to the visit of German President Frank-Walter Steinmeier to Israel and hinted at his decision not to meet with representatives of radical leftist organizations during his visit, "I highly appreciate not only his meeting with me but also the way he conducted his entire visit to Israel."
"The countries of the world respect those who respect themselves. I'm not sanctimonious and I don't just bend over, so I acted [as I saw fit] and will continue to do so," Netanyahu said.