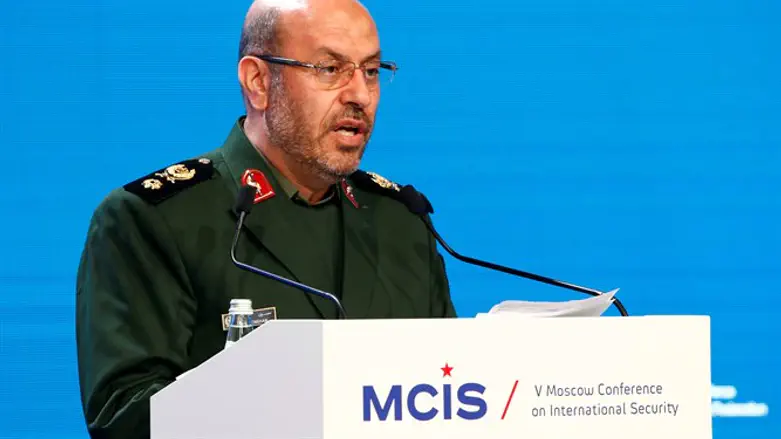 Hossein Dehqan
Reuters
Iran's defense minister threatened Saudi Arabia on Sunday, days after a Saudi prince ruled out dialogue with Tehran and said he would protect his kingdom from what he called Iranian efforts to dominate the Muslim world.
In response, Iranian Defense Minister Hossein Dehqan said Iran will leave no part of Saudi Arabia untouched except holy Muslim sites if Riyadh "does anything ignorant", according to the Reuters news agency.
"If the Saudis do anything ignorant, we will leave no area untouched except Mecca and Medina," Dehqan said, according to the report, in comments made to Hezbollah's Al-Manar TV.
Dehqan was commenting on remarks by Saudi Deputy Crown Prince Mohammed bin Salman, who said last week that any struggle for influence between the countries ought to take place "inside Iran, not in Saudi Arabia".
Iran's foreign ministry denounced Salman's comments last week, saying they were "destructive".
"These comments are proof that Saudi Arabia supports terrorism and seeks confrontational and destructive policies in the region and towards Iran," Iranian Foreign Ministry spokesman Bahram Ghasemi was quoted by the ISNA news agency as saying in response.
Saudi Arabia and Iran are regional rivals who disagree on a host of issues, including the conflict in Syria, where Iran provides direct support to President Bashar Al-Assad, while the Saudis back the rebels trying to oust him.
Saudi Arabia has repeatedly called on Iran to stop its "meddling" in the affairs of the kingdom's neighbors.
Iran has fired back, accusing Saudi Arabia of trying to "drag the entire region into confrontation".