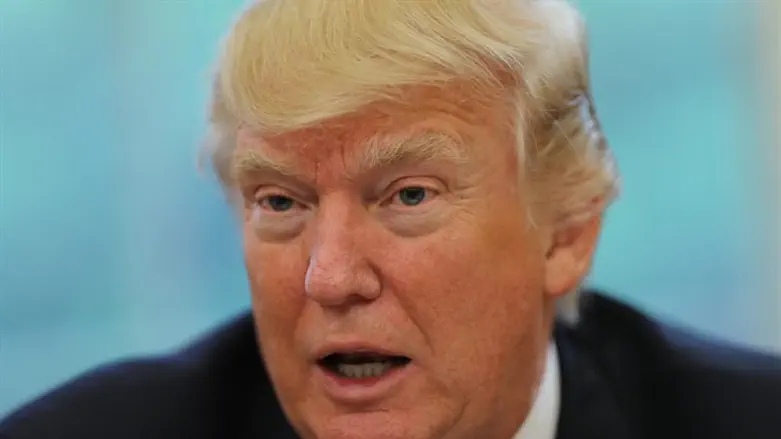 Donald Trump
Reuters
US President Donald Trump will arrive in Israel on May 22 for a two-day trip. He will stay in Jerusalem's King David Hotel, and will visit the Palestinian Authority while he is in Israel.
Thousands of additional security personnel will be deployed to the capital, under the authority of Jerusalem Division Head Police Major General Yoram Halevi.
Trump's expected visit to the Western Wall may present a security challenge, and in the coming days Israel will make its decision on how to handle the challenge.
Trump is scheduled to arrive one day after the Culture and Sport Ministry's event marking 50 years since the liberation of Jerusalem. This will be the largest event in several years, and turnout is expected to top 30,000.
Trump will depart Israel the day prior to Jerusalem Day.
"Yad Lebanim," the association for the families of fallen IDF soldiers, sent a request to Israeli Prime Minister Binyamin Netanyahu.
In their request, they wrote, "Please bring President Trump to the new memorial hall on Mount Herzl, and not just to Yad Vashem."
In a letter to both Netanyahu and Culture and Sport Minister Miri Regev (Likud), Yad Lebanim Director Eli Ben Shem wrote, "This is an historical opportunity for both President Trump and the State of Israel to honor the bereaved families."
In the April 30 memorial ceremony, "the country's leaders promised to remember, and not to forget," Ben Shem wrote. "It is appropriate for each important visitor to honor our sons' legacy, the same legacy which built the State of Israel."