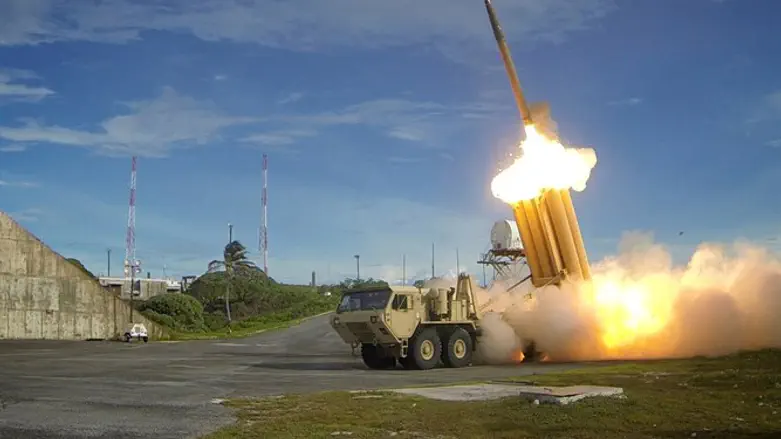 Terminal High Altitude Area Defense (THAAD) interceptor
Reuters
The U.S. military's Terminal High Altitude Area Defense (THAAD) anti-missile system is now operational in South Korea, officials said on Monday, according to ABC News.
Last week, the military began moving parts of the THAAD system into a planned deployment site in South Korea. The United States and South Korea agreed last year to deploy THAAD in response to the threat of missile launches by North Korea.
THAAD is an advanced defensive anti-missile system that incorporates a long-range radar used to track incoming ballistic missiles in their terminal phase of flight.
The system consists of multiple missile batteries coordinated by a radar and tracking system. While now initially operationally capable it will not be fully operational for a few months.
Adm. Harry Harris, the commander of U.S. Pacific Command told Congress last week that the system would be operational "in coming days".
The United States maintains that the system is purely defensive, but China has criticized the system's radar as a potential hedge to its ballistic missile development. China has placed sanctions on major South Korean businesses to show its disapproval of the system's deployment, noted ABC News.
North Korea's military has in the past threatened a "physical response" if the United States and South Korea deploy the advanced missile defense system to the Korean peninsula.
North Korea has continued to conduct nuclear and missile tests in violation of UN Security Council sanctions.
Its latest test was on Saturday, when it fired a ballistic missile. Officials said the test appeared to have failed.