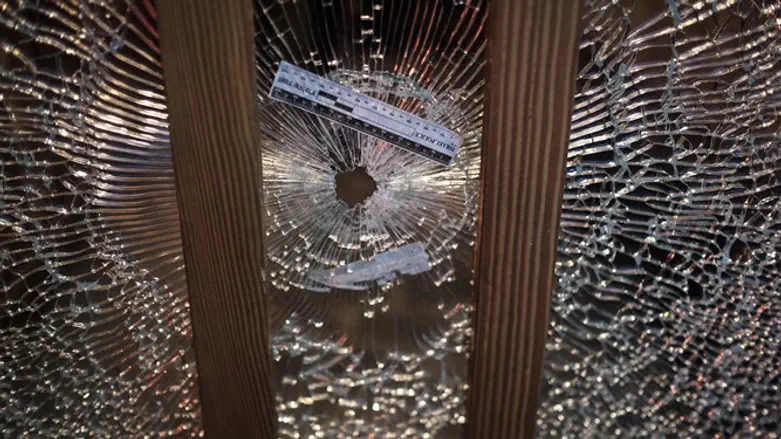 Bullet hole (illustration
Tomer Neuberg/Flash 90
The front door of a Jewish elementary school in Milwaukee, Wisconsin was struck with a bullet.
No one was injured when the bullet hit the glass front door of the Yeshiva Elementary School in Milwaukee on Friday morning. The bullet broke the glass but did not go in to the school, the local CBS affiliate reported.
The school was not evacuated.
Police believe that the bullet was fired in the area but was not intended for the school. The police are investigating the shooting, and are working with the school to locate witnesses to the shooting.
"It did a little bit of damage to the door. But there was no real security issue in the sense that nobody was threatened. Nobody was in harm's way at all. None the less, we are taking precautions at this point," school representative Rabbi Aryeh Borsuk told the local Fox affiliate.
He said that all parents were notified of the shooting by email and phone, and that they explained to the students what happened.
A nearby JCC was one of the hundreds of Jewish institutions to receive called in bomb threats during the first three months of the year.