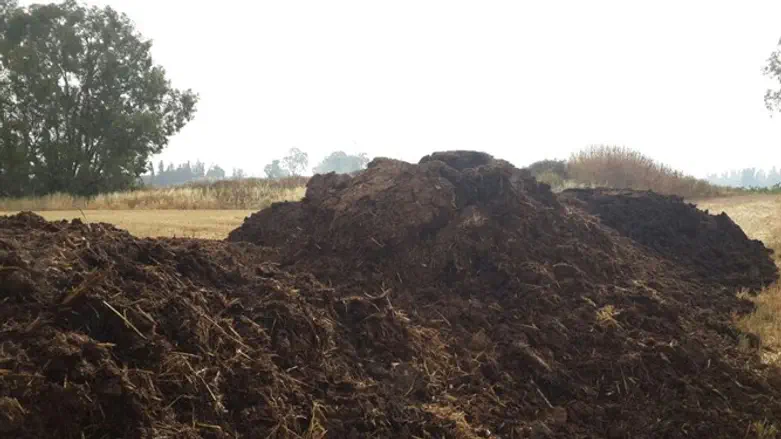 Manure on the field north of Ra'anana
Environmental Protection Ministry spokesman
Environmental Protection Ministry officials and Green Police officers conducted a thorough search in the Gush Dan area after several citizens on Tuesday complained to the Green Police and their local municipalities of a horrific stench.
During the search, the officials found a large agricultural area upon which manure was spread as fertilizer.
The fertilizer, which was not appropriately buried, was found just north of Ra'anana.
The officials located both the party which spread the fertilizer as well as the land's owner, and is investigating the incident. Appropriate steps will be taken when the investigation is completed.
There have been no other complaints regarding the issue.