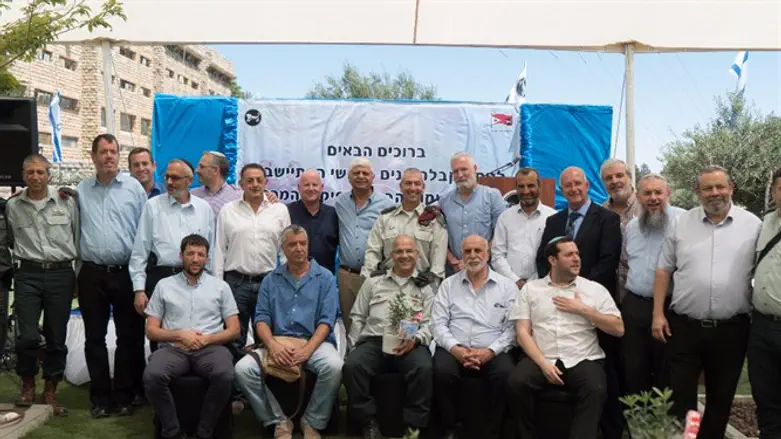 "Take care of yourselves"
IDF spokesman
Judea and Samaria Regional Council Heads participated on Tuesday in an event with IDF, Shabak (ISA), and Border Police representatives.
Participating in the event were Central Command General Roni Numa, commanders of Central Command divisions and brigades, Civil Authority Head Ahvat Ben Hur, Shabak officials, Border Police Judea and Samaria Commander Yizhar Feld, and Border Police Jerusalem Commander Yitzhak Brik.
Speaking for the region's leaders, Ariel Mayor Eli Shaviro said, "The self-abnegation of our soldiers is because they are conscious of a higher duty. They recognize the importance of our path, and have a deep love for our homeland."
"You, the security personnel of the Central Command, you are moral people with strong values. You bring security to all of Israel, and to Judea and Samaria especially.
"We are here, celebrating independence - because of you, because of your hard work throughout the year, no matter what the weather. I am proud to stand here to bless you and thank you.
"Take care of yourselves, and we hope you arrive home in peace."
Numa said, "There are units here which are training, and preparing for very possible scenario which may threaten Israeli civilians in the different areas. We have an obligation to continue striving to improve, until no more civilians or security personnel will be harmed by terror."
"We also have an obligation to ensure both Israeli citizens and Palestinians enjoy a high quality of life."