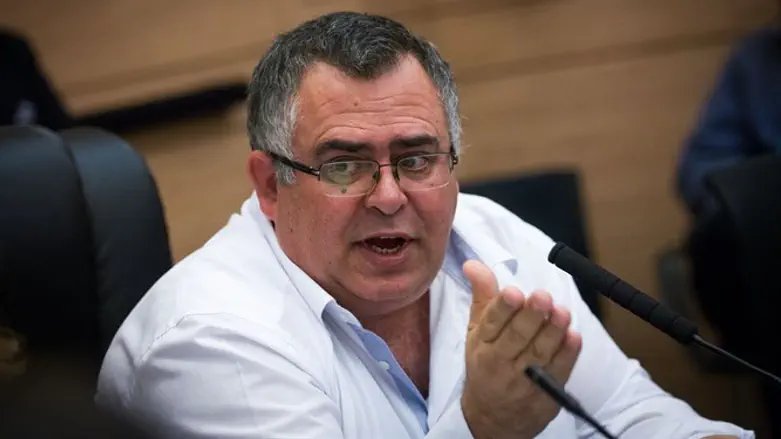 David Bitan
Flash 90
Coalition Chairman David Bitan (Likud) threatened to stall the "All for the Family" program that Finance Minister Moshe Kahlon presented this afternoon, until disability allowances are increased.
The program includes additional tax credits for parents, a negative income tax benefit and a significant credit to parents whose children are in afternoon daycare programs.
However, despite the plan's budgetary significance, Kahlon did not update Prime Minister Netanyahu on the details of his plan, following recent tensions between the two.
According to Bitan, "A significant increase in disability benefits is the most important thing at the moment, and until this happens, there is no significance to new programs that are presented. We will not allow any budgetary transfers until the problem of the disabled is solved."
MK Yoav Kish (Likud), Chairman of the Knesset Committee and Bitan's major rival in the faction, also agreed with Bitan's stance.
"I'm happy that Minister Kahlon has remembered that he is the Finance Minister and not the Communications Minister. We're talking about a process which is, in principle, correct, which still needs to be checked in depth," Kish said.
"Nevertheless, we must remember that, without support from the PM and Likud, the program will not be approved. Kahlon will not get Likud support without a significant increase in disability allowances - a subject just as important as lowering taxes on cellular devices," he added.