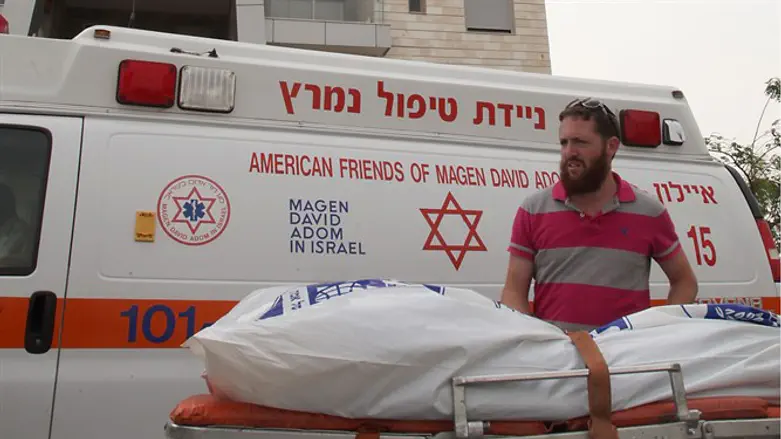 Ambulance
Gideon Markowicz/Flash90
A tractor driver was declared dead on Tuesday night, after being critically injured when his vehicle overturned while traveling on Route 40.
The accident occurred in an open area near the Kidron Junction near Gedera.
Magen David Adom paramedics took the driver to Kaplan Hospital in critical condition and suffering from injuries to multiple bodily systems.
He was later declared dead.
MDA paramedic Nir Babay, who treated the victim, said, "When we arrived at the scene, we saw a 27-year-old man trapped under a tractor, and firefighting teams working to extricate him.
"He was unconscious and suffered from injuries to multiple bodily systems. We administered first aid and transferred him to the hospital, while doing CPR."