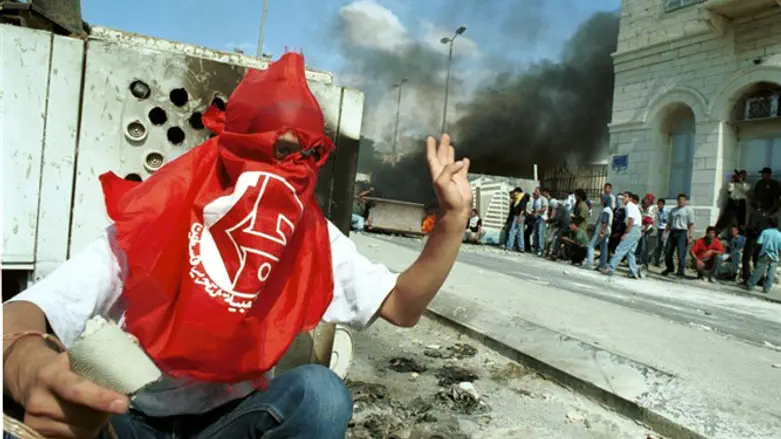 Terror attacks on Kever Rachel (Rachel's Tomb)
Flash 90
Two Arab inhabitants of Bethlehem were arrested last week on suspicion of throwing stones and firebombs at Rachel's Tomb. One of them was indicted and is being held under arrest until the end of proceedings.
Police have recently been conducting a covert investigation of Arabs who on several recent occasions arrived at the fence near the Rachel's Tomb compound and are suspected of throwing stones and firebombs at security forces operating there.
As the investigation progressed and an evidentiary infrastructure was established, two Arabs aged 18 and 21 were arrested on suspicion of planning, preparing, and throwing firebombs and stones at Rachel's Tomb on several occasions in recent months.
The suspects were brought for questioning during which they admitted connection to the charges. They added that by their actions they intended to harm security forces and visitors to the compound. At the end of their interrogation, the suspects were arrested and brought before a court that extended their remand.
Last Thursday, an indictment was filed against the 18-year-old suspect for stone-throwing, firebomb throwing, and firebomb production, and his remand was extended by the court until the end of proceedings.
The second suspect (21) will be indicted in the coming days along with a request for detention until the end of proceedings.
The investigation continues.
Police said that "the investigation of the suspects and the filing of the indictment are the result of a professional investigation, overt and covert, combining advanced technological means. The police will continue their determined and uncompromising efforts to ensure the safety of visitors to the compound both in times of routine and during the holiday."