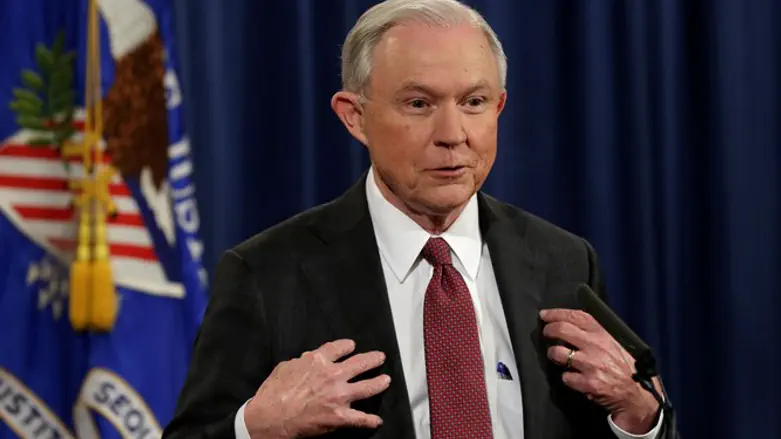 Jeff Sessions
Reuters
JTA - Attorney General Jeff Sessions said the arrest in Israel of a teenager allegedly responsible for more than 100 bomb threats against U.S. Jewish institutions was the culmination of an investigation "spanning multiple continents."
"Today's arrest in Israel is the culmination of a large-scale investigation spanning multiple continents for hate crimes against Jewish communities across our country," Sessions said in a statement Thursday morning after news of the arrest broke.
"The Department of Justice is committed to protecting the civil rights of all Americans and we will not tolerate the targeting of any community in this country on the basis of their religious beliefs," the statement said. "I commend the FBI and the Israeli national police for their outstanding work on this case."
Israel's anti-fraud squad arrested the 19-year-old Israeli-American suspect at his home in southern Israel and searched the premises. He also is accused of a series of threats made in Europe, Australia, New Zealand, and Israel in the past two and a half years, according to reports in Israel.