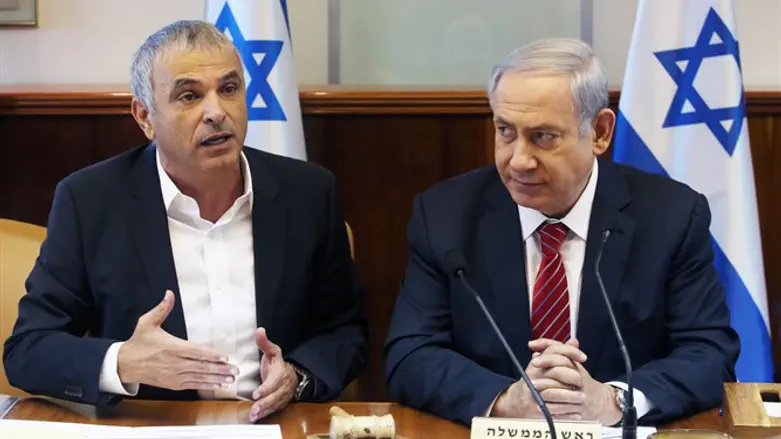 Agreement: Kahlon and Netanyahu
Mares Yisrael Salem, Flash 90
Prime Minister Binyamin Netanyahu is expected to begin meetings today on the Broadcast Corporation question with Finance Minister Moshe Kahlon and other parties.
Despite contacts held at the beginning of the week between Minister Yariv Levin (Likud) and Finance Ministry Director-General Shai Babad, no breakthrough has been made so far that will solve the issue.
One of the obstacles preventing agreement between the parties at this stage is the Attorney General's refusal to expedite the enactment of the Supervision Law.
According to reports earlier this week, an outline was agreed upon by both sides, according to which a more stringent supervision law, which would include the option of dismissing the corporation's heads, will pass first reading despite the Knesset recess starting even before the company's broadcasts begin.
However, the Attorney General made it clear that he would not be able to shorten the statutorily-imposed time limits required to distribute the law memorandum and receive answers, and therefore at this stage it does not appear possible to pass the Supervision Law within the requested time frame.