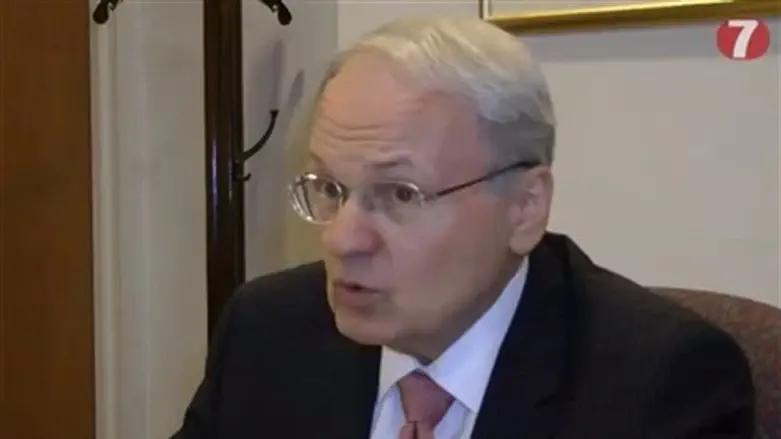 Mort Klein
INN
A prominent American Zionist organization has come to the defense of a Trump administration adviser accused of maintaining ties with Nazi sympathizers.
Sebastian Gorka, a national security scholar now serving as a Deputy Assistant to President Trump, was the target of a report by the left-leaning Jewish weekly The Forward last week, which claimed he was affiliated with the Order of Vitez, a group the paper described as having ties to the Nazi occupiers of Hungary during World War II.
The Order of Vitez, a Hungarian merit society, existed as an official state honor from its founding in 1920 through 1944, but was reestablished as a private group in 1953. The order was banned by the communists in Hungary until 1989.
Gorka, a naturalized US citizen born in the UK to Hungarian emigres who fled their home country following the failed 1956 Hungarian Revolt against the USSR, says his father was honored by the Order of Vitez in 1979 for his efforts against the communist regime.
"In 1979 my father was awarded a declaration for his resistance to a dictatorship," he had told Breitbart. "Although he passed away 14 years ago, I wear that medal in remembrance of what my family went through and what it represents today, to me, as an American."
Over the weekend the Zionist Organization of America pushed back against the linkage made by The Forward and anti-Trump pundits between Gorka and the Nazi regime.
"Once again, we have seen political opponents of the Trump Administration concocting a false charge of anti-Semitism against a senior White House official, Dr. Sebastian Gorka, Deputy Assistant to President Trump," said ZOA President Morton Klein.
Klein described Gorka as a philo-Semite, noting his consistent record of support for the Jewish state. Klein compared the "smear campaign" against Gorka to allegations against then-Trump campaign CEO Steve Bannon.
"Dr. Gorka is a member of the Strategic Initiatives Group created by Steve Bannon, another senior official subjected to a smear campaign of ridiculous and false charges. The charges against Steve Bannon were a tissue of lies, and the ZOA publicly denounced them and demanded an apology from the perpetrators. The allegation against Dr. Gorka is just as false. Dr. Gorka is a proud American patriot and fighter against radical Islamic terrorism, and a faithful friend of the State of Israel and the Jewish people."
The Zionist Organization chief added that far from being a Nazi-sympathizer, Gorka had a history of combatting anti-Semitic groups in Hungary.
"Gorka worked with anti-Nazi groups in Hungary and specifically fought the anti-Semitism of right wing Hungarian groups."
Congressman Trent Franks, chairman of the Israel Allies Caucus in the House of Representatives, defended Gorka in late February, calling him "the staunchest friend of Israel and the Jewish people."