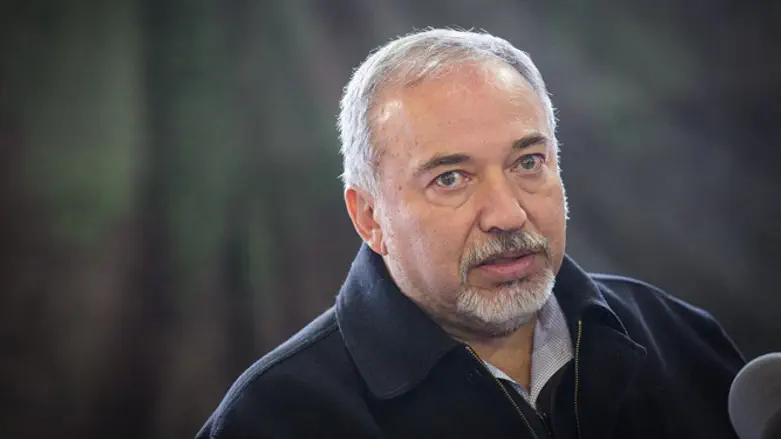 Avigdor Liberman
Flash 90
Defense Minister Avigdor Liberman announced Thursday afternoon his decision to designate the 'Palestinian National Fund' as a terrorist organization, pursuant to his authority to combat terrorism.
The decision to declare the fund as a terrorist organization stems from its continuous and sustained provision of massive support for entities responsible for serious terrorist activity against Israel and Israeli citizens.
Among the recipients of the fund's largess - to the tune of millions of dollars - are security prisoners serving time in Israeli prisons for terrorist activity, as well as the families of the terrorists.
In practice, the amount of money the terrorists receive is determined by the length of their sentence, meaning that the more heinous the terrorist attack, the more money the terrorist receives.
The PNF plays a crucial role in the Palestinian Authority's economic support for terrorists who have committed attacks against Israelis, and serves as a delegate in the transferring of a significant amount of funds to terrorists.
As a result of the declaration, steps will be taken to seize the fund's property and assets, both in Israel and abroad.
"Security officials continue to act firmly against any entity that supports terrorist activities and operations against Israel," the Defense Minister's office stated.
The PNF was established in 1964 by operatives from the Palestine Liberation Organization to manage the terrorist organization's funds in its campaign to destroy the State of Israel.