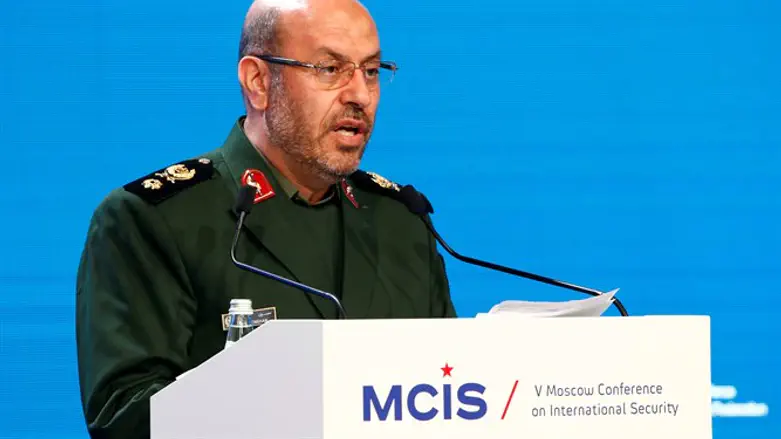 Hossein Dehghan
Reuters
Iran is yet again touting its military achievements, having on Sunday claimed to have unveiled a domestically manufactured tank, according to The Associated Press.
Iranian media quoted the country's Defense Minister Hossein Dehqan as saying, "The tank has the capability to fire missiles and precisely guide them."
The semiofficial Fars news agency said the tank named "Karrar" is equipped with an electro-optical fire control system and laser range-finder and is capable of firing at both stable and mobile targets day or night.
Dehqan further claimed the tank can compete with the most advanced tanks in the world in the three main areas of "power, precision and mobility."
In recent weeks, Iran has several times boasted of its military achievements. Last week, Iran's Revolutionary Guard claimed it had successfully tested a Hormuz 2-type ballistic missile.
Gen. Amir Ali Hajizadeh, chief of the Guard's airspace division, said the missile destroyed a target from a distance of 250 kilometers (155 miles).
Earlier in the week, Dehqan said his country had entered the final stage of the production of a home-made fighter jet known as the Qaher 313 fighter jet.
In 2013, Iran's then-President Mahmoud Ahmadinejad first unveiled the Qaher 313, claiming at the time it is able to evade radar systems.
Israeli experts, however, at the time cast doubt on the authenticity of the fighter jet.
Iran also claims it has developed a home-made version of the Russian S-300 anti-missile system, which it calls Bavar 373.