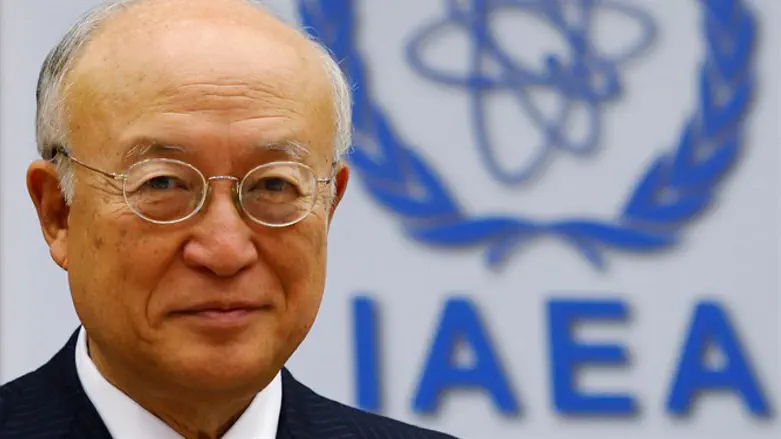 Yukiya Amano
Reuters
The head of the UN atomic watchdog said on Monday he was confident of "very good cooperation" with the United States on Iran's nuclear deal, despite President Donald Trump's comments against it.
"I am confident that we can have very good cooperation with the United States in the future," Yukiya Amano, head of the International Atomic Energy Agency (IAEA), told a news conference in Vienna, according to the Reuters news agency.
Trump has been highly critical of the Iran nuclear deal, saying it was "disastrous" and pledging to annul it.
Most recently, Trump described the nuclear deal as "the worst deal I've ever seen negotiated" and accused the Islamic Republic of "disrespecting" the United States because of the deal.
Amano met U.S. Secretary of State Rex Tillerson in Washington last Thursday, reported Reuters. During his confirmation hearing Tillerson had called for a "full review" of the deal, which extends the time Iran would need to produce a nuclear weapon if it chose to.
Neither the IAEA nor the U.S. State Department commented on the content of last week's meetings, which were Amano's first with senior members of the Trump administration.
Amano said last month that the IAEA had yet to hear from members of the Trump administration about their criticism of the Iran nuclear deal.
His remarks on Monday, the first day of a quarterly meeting of the IAEA board of governors, were the first indication of how the talks in Washington had gone, though he did not provide specific details on what Tillerson told him.
"With respect to Iran I made the point that the JCPOA is a net gain from the verification point of view because now we have the strongest verification regime in Iran, while the nuclear activities of Iran are reduced," Amano said, according to Reuters.
"The new administration of the United States just started and they are looking at various issues - not just this issue but many other issues, so it is very early for them to give their assessment," he added.
Iranian officials have downplayed Trump's threats to annul the nuclear deal, insisting he cannot do so even if he wishes.
Several weeks ago, Iran's Foreign Minister Mohammad Javad Zarif said that Trump would be "surprised" by his country if he annuls the deal, but did not explain what he meant by that.