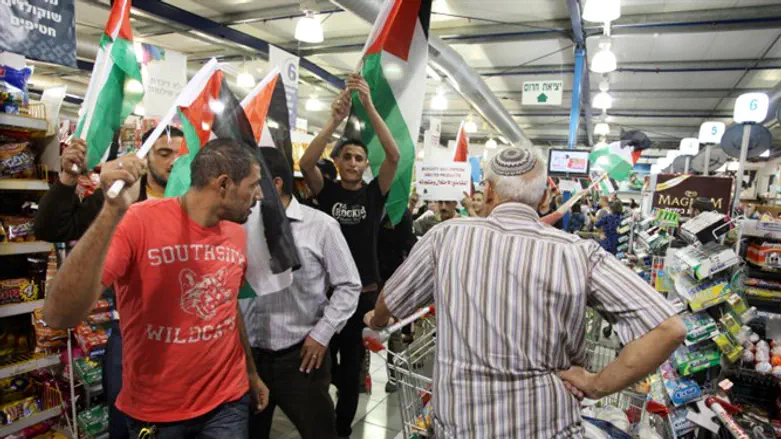 Anti-Israel boycotters (illustration)
Flash 90
The Knesset approved in its second and third readings a bill regarding entry to Israel proposed by MK Roy Folkman and other MKs.
The proposal states that no visa of any type will be granted to those who are not Israeli citizens or permanent residents if he or the organization or body which he is working for, published a call for boycotting Israel or committed to taking part in such a boycott.
Moreover it states that the Interior Minister will be entitled to grant a visa to such a person in special circumstances.
The law is designed to prevent representatives of organizations, associations or companies which call for a boycott of Israel from entering the country and acting to promote their ideas.
Various MKs expressed their opinions over the bill. MK David Amsalem (Likud) said that people who deride us should not be allowed to enter our abode. "The bill has no relation to settlement expansion as these "anti-Semites" make no distinction in their boycotts against Israel," he said.
However MK Ayman Ouda (Joint Arab List) claimed that even those legitimately opposed to communities in Judea and Samaria would be prevented from entering Israel and venting their opposition to them. He said this would eventually leave Israel a "pariah" in the entire world.
The bill passed its third reading by a majority of 46 to 28.