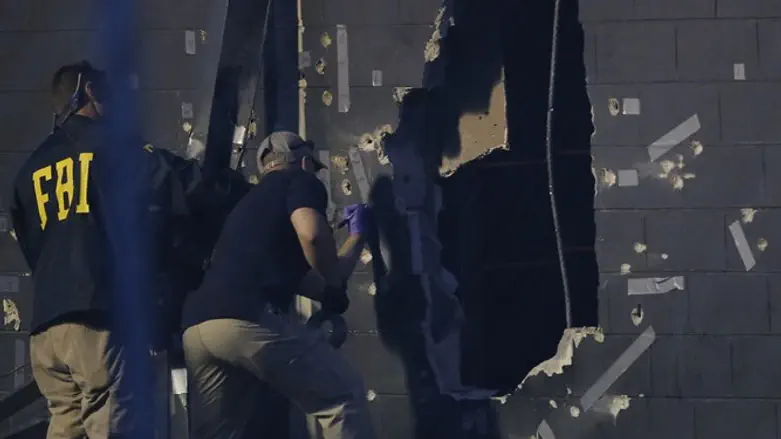 Scene of Orlando massacre
Reuters
A federal judge ruled on Wednesday that Noor Salman, the widow of the gunman who killed dozens of people at a Florida nightclub, is not a danger to the public and will be released from jail ahead of her trial on charges of aiding the attack.
U.S. Magistrate Judge Donna Ryu also said there is no evidence that Salman has connections to the Islamic State group (ISIS) or holds extremist views, reported The Associated Press.
Salman's husband, Omar Mateen, killed 49 people at the Pulse nightclub in Orlando on June 12, 2016, the deadliest mass shooting in modern U.S. history.
Mateen pledged allegiance to the Islamic State (ISIS) during a phone call with authorities during his rampage.
He was killed after taking hostages during a three-hour standoff inside the nightclub.
It has also been revealed that he took to social media during the massacre to declare support for ISIS, writing, among other things, "You kill innocent women and children by doing us airstrikes… now taste the Islamic State vengeance."
Salman was indicted last month on charges of aiding her husband in planning the attack, and pleaded not guilty to the charges.
Prosecutors argued against Salman's release on bail, calling her a danger to the public. She will stay behind bars for two days so the government can appeal, according to AP.
The judge said Salman was not a flight risk and will wear an electronic ankle monitor while she lives with her uncle in Northern California.
After the June 12 attack, she moved from Orlando to her mother's suburban San Francisco home, where she was arrested in January.
Prosecutors accused her of accompanying Mateen on scouting trips to the bar. A trial has not been scheduled.