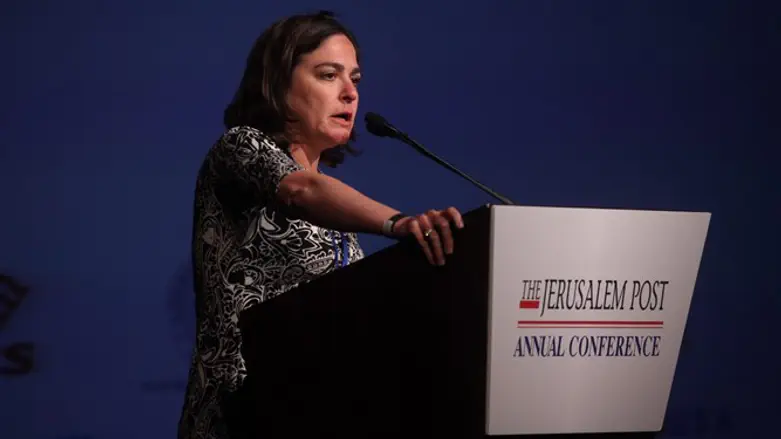 Caroline Glick
Marc Israel Sellem/POOL/Flash90
Jerusalem Post managing editor Caroline Glick called Operation Cast Lead "the most successful operation" in Israeli history in response to the State Comptroller's report blasting the government for its handling of the tunnel threat.
Glick wrote on her Facebook page that Israel was facing not only Hamas during the 2014 Gaza conflict, but a hostile Obama Administration. "When talking about the political questions regarding Operation Protective Edge, we somehow ignore two important points. The first is that Operation Protective Edge was the first war Israel fought in which the US supported the other side. From the beginning, the unequivocal demand of [former US President Barack] Obama was that Israel accept Hamas' conditions for a ceasefire."
"The second point, which is a result of the first, is that politically, Protective Edge was the most successful operation in the country's history. Israel managed to avoid accepting the dictates of Hamas, which were backed by the Obama Administration, by bypassing Washington and paralyzing the anti-Israel political campaign of the White House. The Americans stood open-mouthed and helpless as the Egyptians and the Saudis went and openly sided with Israel against Hamas.
"We have to learn the details of the State Comptroller report, and I am beginning to read it right now. But make no mistake. Politically the operation was an unparalleled achievement. Israel fought against the US and managed not to surrender."