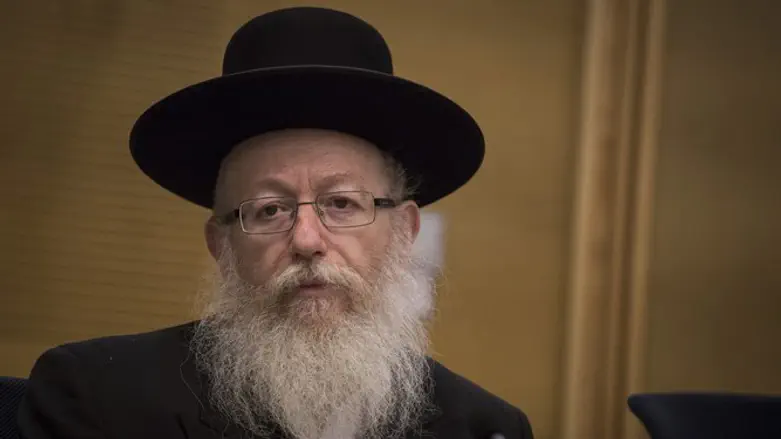 Yaakov Litzman
Hadas Parush/Flash 90
Israeli Health Minister Yaakov Litzman (UTJ) said on Saturday night that he could not watch Channel 2's coverage of the abuse which occurred in the Haifa nursing home "Neot Kipat Hazahav."
"I just couldn't look at the pictures," Litzman told interviewer Dana Weiss. "It's very emotional and it's very hard for me to see such things."
Weiss insisted on showing Litzman the images via her smartphone, but Litzman said, "Thanks, but the issue is not whether or not I'll see it. We need to take care of the problem. I will not rest for even a minute until the issue is solved.
"I am happy this issue was investigated. Something happened which should not have happened. We will look into it and look into ourselves.
"In my opinion, several chairs in the Health Ministry are already shaking. Someone failed here. We have done some things and we have explained a lot of things to people, so they would understand the problem. We have also spoken to the police, and I am sure this has helped."