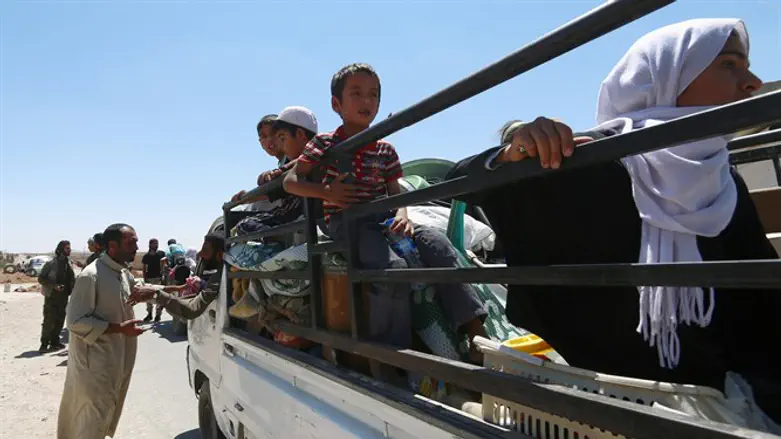 Syrian refugees
Reuters
A controversial plan approved last month by Interior Minister Aryeh Deri (Shas) to allow 100 Syrian refugees into Israel has been cancelled, Israel Radio reported Thursday evening.
In late January, a plan pushed by Deri to bring 100 Syrian minors to Israel was approved by a special joint committee of the Population Authority, Foreign Minister, and Jewish Agency.
According to the plan, the 100 Syrian refugees would be initially housed in a boarding school in Israel, while the state located Israeli Arab foster families to raise them. The refugees were to be given first temporary, then permanent residency status under the framework, and any close relatives discovered after the arrival of the initial 100 refugees would also be eligible for absorption into Israel.
But since the adoption of the plan, no concrete moves to advance it have been undertaken. On Thursday, Israel Radio reported that the entire program had been scrapped due to opposition within the government.