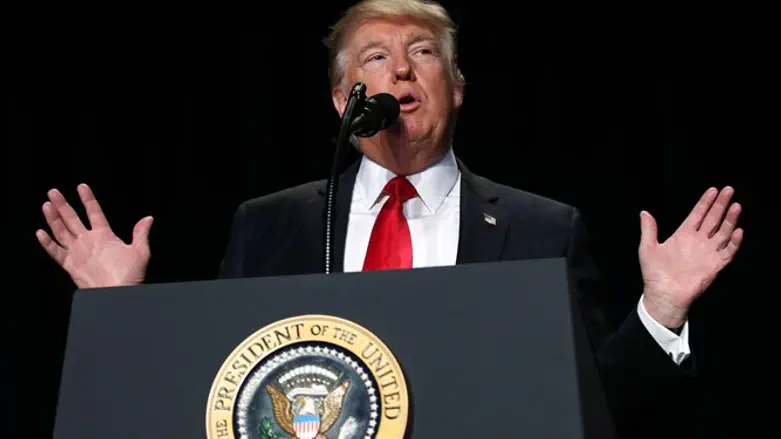 Donald Trump
Reuters
President Donald Trump on Saturday vowed to achieve his legislative agenda despite the "lies, misrepresentations and false stories" thrown at him by the media.
Trump made the comments as he spoke at a rally in an airplane hangar outside of Orlando, Florida.
"I want to speak to you without the filter of the fake news," Trump said, according to The Hill. "The dishonest media, which has published one false story after another with no sources, even though they pretend they have them – they make them up in many cases. They just don't want to report the truth."
"Many of our greatest presidents fought with the media and called them out," Trump said, mentioning Thomas Jefferson, Andrew Jackson and Abraham Lincoln.
"When the media lies to people, I will never, ever, let them get away with it. I will do whatever I can that they don't get away with it," added the President, who warned, "They have their own agenda and their agenda is not your agenda."
"But despite all their lies, misrepresentations and false stories they could not defeat us in the primaries or general election and we'll continue to expose them as what they are and most importantly we'll continue to win, win, win," continued Trump.
Trump has had a longstanding feud with the media over their biased coverage against him.
During the election campaign, research indicated that an overwhelming majority (91%) of mentions of Trump in the mainstream media were in a negative context.
Only 9% of news stories on Trump carried by the mainstream networks were positive towards him.