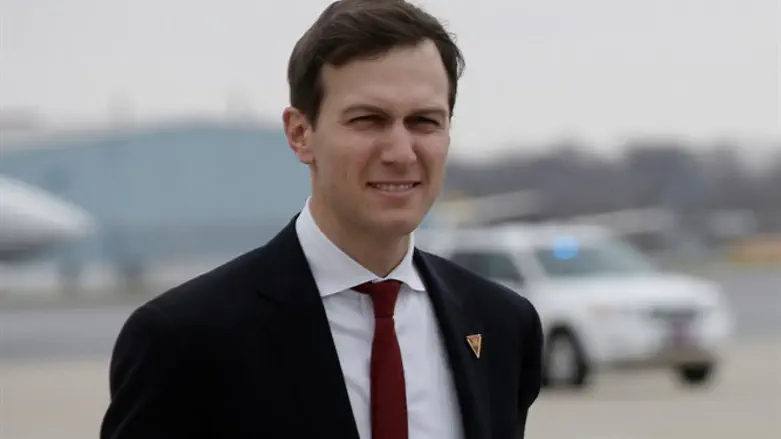 Jared Kushner
Reuters
The Kushner family has dialed down its interest in buying the Miami Marlins now that reports have surfaced claiming the baseball franchise's current owner will likely be named the US ambassador to France.
Since Donald Trump's son-in-law Jared Kushner is a senior adviser to the president, the Kushners reportedly are wary that the purchase would look like a corrupt ambassadorship-for-team trade.
Marlins owner Jeffrey Loria, 76, is expected to be announced for the post within days, The New York Times reported Thursday. He donated at least $125,000 to the Trump campaign last September.
Reports last week indicated that the Kushners, led by Jared's brother Joshua, had been in talks to buy the Marlins for months. Loria's asking price was $1.6 billion.
"Our family has been friends with Jeff Loria for over 30 years, been in business together, and even owned a AAA baseball team together," Jared Kushner's brother-in-law Joseph Meyer, who took over the Kushner-owned New York Observer when the 36-year-old moved to Washington DC, to become an aide to Trump, told the New York Post in a statement Wednesday night. "Although the Kushners have made substantial progress in discussions for us to purchase the Marlins, recent reports suggest that Mr. Loria will soon be nominated by the president to be ambassador to France.
"If that is true, we do not want this unrelated transaction to complicate that process and will not pursue it. The Kushners remain interested in purchasing a team and would love to buy the Marlins at another time."
Loria, a Jewish art dealer from New York, owned the Montreal Expos (now the Washington Nationals) in the early 2000s. He purchased the Marlins in 2003 and the team went on to win the World Series that year. Since then, the Marlins have not reached the playoffs, and Loria has become unpopular among the club's fans for meticulously keeping the payroll among the lowest in the league.