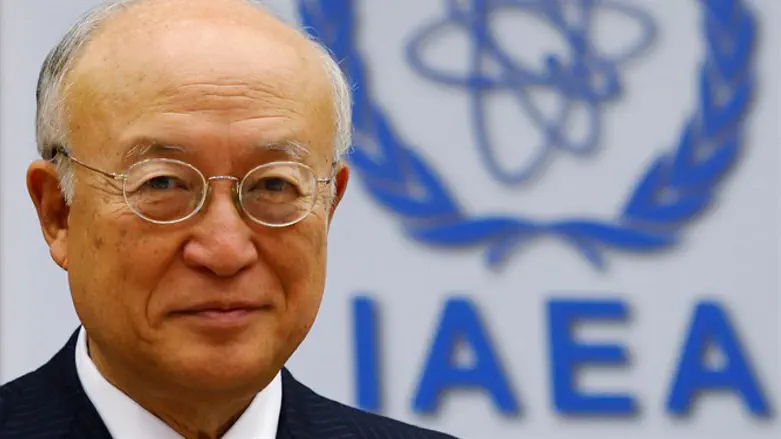 Yukiya Amano
Reuters
The head of the United Nations' International Atomic Energy Agency (IAEA) said Tuesday that the administration of U.S. President Donald Trump has yet to be in touch with him or others about their criticism of the Iran nuclear deal.
Speaking to The Associated Press, Yukiya Amano said his organization was "in constant touch" with the U.S., but had yet to hear from the new administration on their concerns.
"I'm expecting to have direct contact with the new administration very soon," Amano said.
Trump has been highly critical of the Iran nuclear deal, saying it was "disastrous" and pledging to annul it.
Most recently, Trump described the nuclear deal as "the worst deal I've ever seen negotiated" and accused the Islamic Republic of "disrespecting" the United States because of the deal.
Iranian officials, however, have downplayed Trump's threats to annul the nuclear deal, insisting he cannot do so even if he wishes.
Several weeks ago, Iran's Foreign Minister Mohammad Javad Zarif said that Trump would be "surprised" by his country if he annuls the deal, but did not explain what he meant by that.
Amano told AP the Iranian government also had yet to reach out on Trump's comments, though it remained in touch with UN atomic officials. He mentioned his trip in December to Tehran, in which he met President Hassan Rouhani and others.
"Why not meet again in the near future?" he told the news agency.
Amano further noted that the deal has held up despite a "number of events," like Iran slightly exceeding its heavy water allotment.
"We have been monitoring," he stressed. "When there's a certain indication, we can detect it immediately."
Since the implementation of the deal, Iran was found several times to have exceeded the amount of heavy water it is permitted to produce under the agreement. The IAEA determined that those violations were minor.
In September, the IAEA indicated that Iran had kept to the nuclear deal to which it agreed with six world powers, which limits its stockpiles of substances that could be used to make atomic weapons.