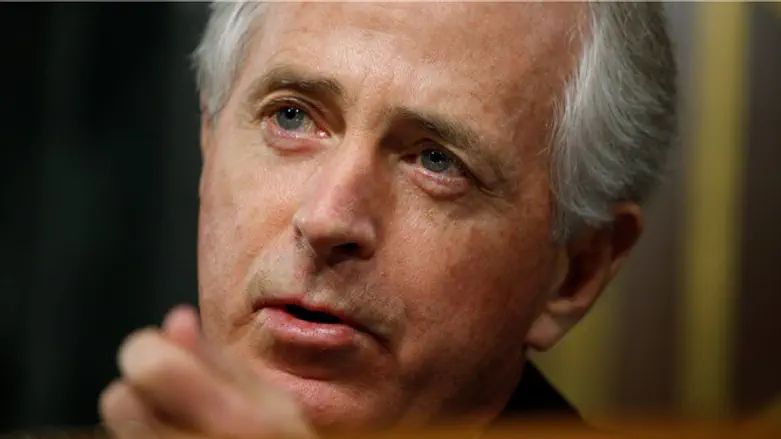 Bob Corker
Reuters
In an interview with The Global Politico podcast on Monday, Chairman of the Senate Foreign Relations Committee Bob Corker said that the Trump administration had been ready to move the American embassy from Tel Aviv to Jerusalem the minute Trump became President of the US.
"I think at one point they were ready to move the Embassy at 12:01 on January 20th. Maybe 12 and 30 seconds," he said.
Corker went on to suggest that the reason the move did not happen immediately was due to Israeli ambivalence regarding an immediate move's potential impact on Israel's relations with its Arab neighbors.
"[M]y question at the time is, how does Israel feel about that? They've never had a closer relationship with the Arab world. I mean, the Iran deal - to me, it was not the kind of agreement we should have entered into[...]
"But the one plus in the Iran deal is it brought the Arab community close to Israel. And so there's a real working relationship there right now. More than I think many of the Arab leaders even want their citizens to know," Corker asserted. "So when you've got a situation like that, do you really want to destroy this alliance that is unprecedented and is real?"
Nevertheless, Corker said that he thought that Israel is ready for the embassy move, and that the Trump administration "may be waiting now until after that ambassador [David Friedman] is confirmed to make additional moves."
Last Saturday, the Senate Foreign Relations Committee announced that it would be holding on Thursday its confirmation hearing for Trump's nomination as US Ambassador to Israel, bankruptcy attorney and staunch Israel-supporter David Friedman.
The hearing is to come a day after Trump is scheduled to meet with Prime Minister Netanyahu in Washington.
Prime Minister Netanyahu has already landed in the US pending that meeting.