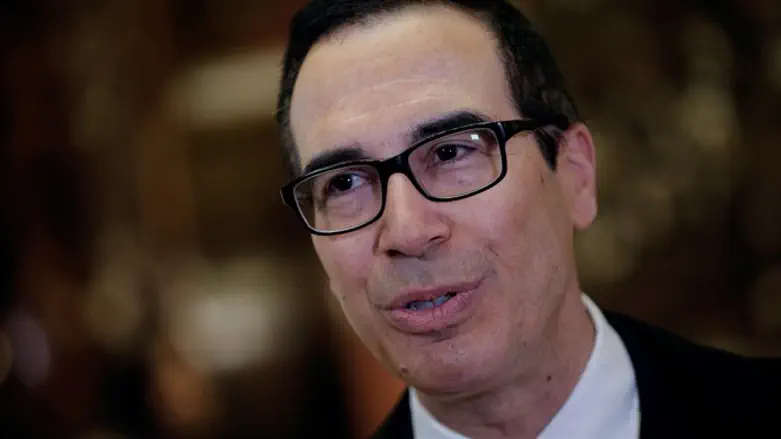 Steve Mnuchin
Reuters
The Senate on Monday night confirmed Steven Mnuchin as Treasury Secretary by a majority of 53-47, reported Politico.
Senator Joe Manchin was the only Democrat to vote in Mnuchin's favor, following sustained efforts by progressive groups to brand the nominee as the "Foreclosure King" for his tenure at OneWest Bank.
Mnuchin, who is Jewish, made his fortune as a banker for Goldman Sachs, and has also helmed smaller banks and also produced the blockbuster films "Avatar" and the "X-Men," among others.
He backed Mitt Romney in the 2012 election and joined the Trump campaign in April, becoming one the earliest of Republican establishment figures to support Trump's campaign for the party's nomination.
Top Democrats, including Senator Chuck Schumer (D-NY), criticized Mnuchin in a press conference shortly ahead of the vote.
"President Trump told Steve Mnuchin -- a Wall Street insider with decades of experience in that board room he described -- 'you're hired,' as my Treasury Secretary no less," Schumer said, according to The Hill. "That's a broken promise."
Democrats played a video during their press conference that included clips of Trump blasting Wall Street and "special interests" during the campaign, juxtaposed with comments from Senate Democrats accusing Trump of going back on his populist rhetoric.
Republicans rallied behind Mnuchin's nomination, arguing that while Democrats can slow down his confirmation, they can't change the eventual outcome.
Sen. Orrin Hatch (R-UT)—the chairman of the Senate Finance Committee—defended Trump's pick ahead of the vote, saying that accusations of Mnuchin lying are a "wild and brazen" attack.
"They should know that these tactics do absolutely nothing to help Americans seeking greater opportunities and economic growth," he said from the Senate floor, according to The Hill.