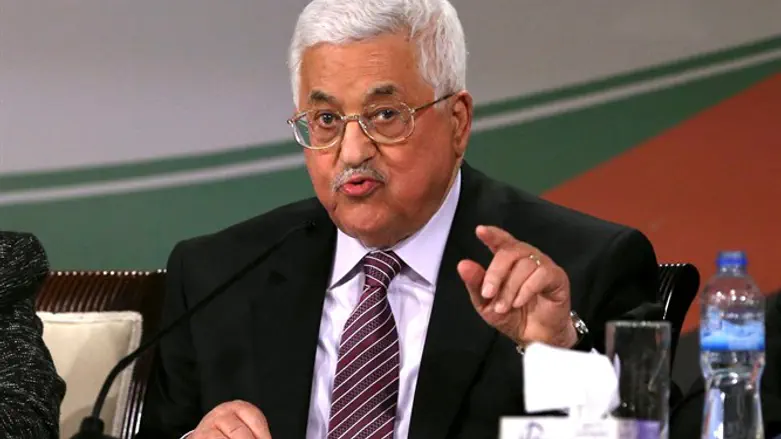 Mahmoud Abbas
Reuters
Officials in the Palestinian Authority (PA) on Sunday blasted the approval of the so-called "Muezzin Law" by the Ministerial Committee for Legislation.
PA chairman Mahmoud Abbas condemned the bill and said it "would drag the area to disaster", according to the WAFA news agency.
PA spokesman Yousif al-Mahmoud said, according to the Ma'an news agency, that the bill was a violation of freedom to worship in Jerusalem, highlighting that the holy city in particular and "Palestine" in general had a history of respect and harmony between all residents regardless of their religious beliefs.
"It is unbelievable that the long religious and cultural history of the city is being destroyed with the stroke of a pen," he said.
The PA official in charge of religious affairs, Yousif Idais, said the bill is an attempt to make the Israeli-Palestinian conflict a religious one.
"This [bill] expresses racism that goes beyond politics and delves into religion," he said, adding that it "is pushing the entire region into a religious war."
The "Muezzin Law", originally drafted by MKs Motti Yogev (Jewish Home) and David Bitan (Likud), is intended to end disturbances caused by the five daily Muslim calls to prayer, which are usually played at high volume using loudspeakers in mosques around the country.
In its initial form, the bill would have banned all places of worship from using loudspeakers outdoors at any time of the day.
That restriction raised concerns, however, among members of the haredi parties, who warned the prohibition would also apply to synagogues, which often play music or a siren to signal the beginning of the Sabbath at sundown on Fridays.
The committee voted on Sunday to advance an alternative version of the bill, which permits use of loudspeakers by houses of worship during the day and evening, restricting it only during late-night and early morning hours.
Under the version accepted by the committee, any house of prayer using outdoor loudspeakers between the hours of 11:00 p.m. and 7:00 a.m. would be liable to pay a fine of at least 5,000 shekels ($1,333).
The bill still has to go through three rounds of votes in the Knesset before it can be enacted into law.
Other Arab countries have joined the PA in condemning the law. Jordan has expressed its disapproval of the legislation, saying that Israel has no authority to instruct mosques in Jerusalem what to do, particularly the Al-Aqsa Mosque which is under the authority of the Jordanian Waqf.
Arab MKs have blasted the law. MK Ahmed Tibi (Joint List) went so far as to call on the Arab public to disobey the law should it pass.